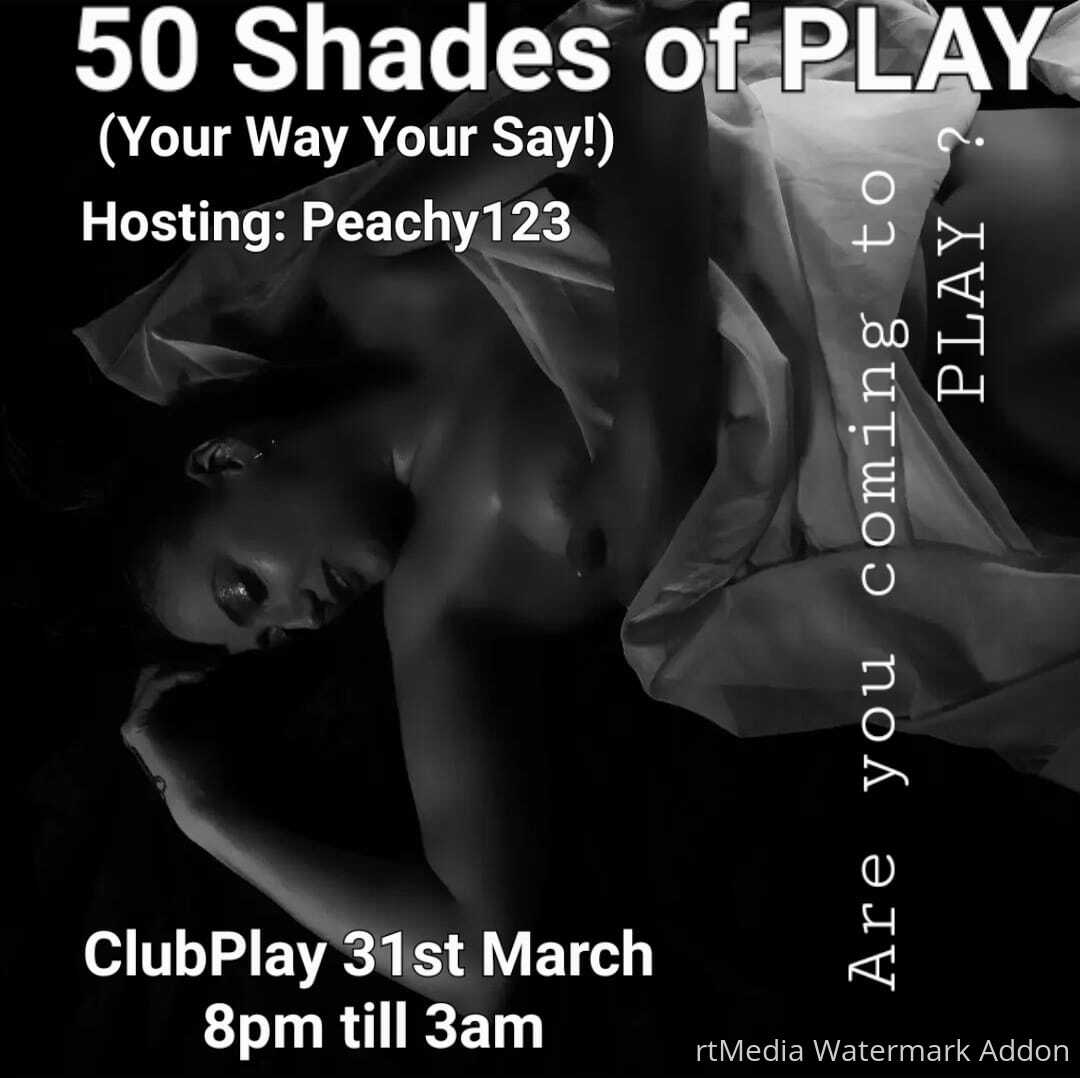 Welcome to our new event at Club Play where you get to PLAY your WAY.
Whether you like to warm up into the night socializing or having a boogie on the dancefloor or get right down into it.
YOUR WAY YOUR SAY!!!!
what a better perfect way to test out those new toys or slip on that slinky number?
The new refurb being in place may entice you to try and take a dip in our brand new heated pool???
(No full on play allowed in the pool)
Maybe a trip into our dungeon takes your fancy to see if those bdsm toys really work nicely.
With over 19 playrooms the choice is YOURS to decide!!!
Fancy a flirt around the pool table (rack em up) and play with those BALLS
(£1 per game)
With so many different aspects to swinging the club provides rooms to cater for ALL!!!
New air-con systems have been fitted throughout the club (can only mean getting naked quicker ).
With saying that the girls will be on hand to refresh you at the bar.
(This is a BYOB night)
Towel charge of £1 is in place but we welcome you to bring your own should you wish to.
A £10 locker deposit will be required
(This can be redeemed off your drinks bill or returned at the end of the night).
Single males ………£25
Couples……..£25
Single females……£10
Tgirls………£10
**REMEMBER NO MEANS NO AT ALL TIMES**
This GOLDEN RULE has to be followed at all times.
Like to join us ???
Then pop your names onto the guestlist below 

**YOU CAN NOW STAY DRESSED TILL 10PM UPSTAIRS, THIS WILL GIVE YOU CHANCE TO EXPLORE THE FULL CLUB NERVE FREE 

** AFTER 10PM DRESSED DOWN ONLY UPSTAIRS