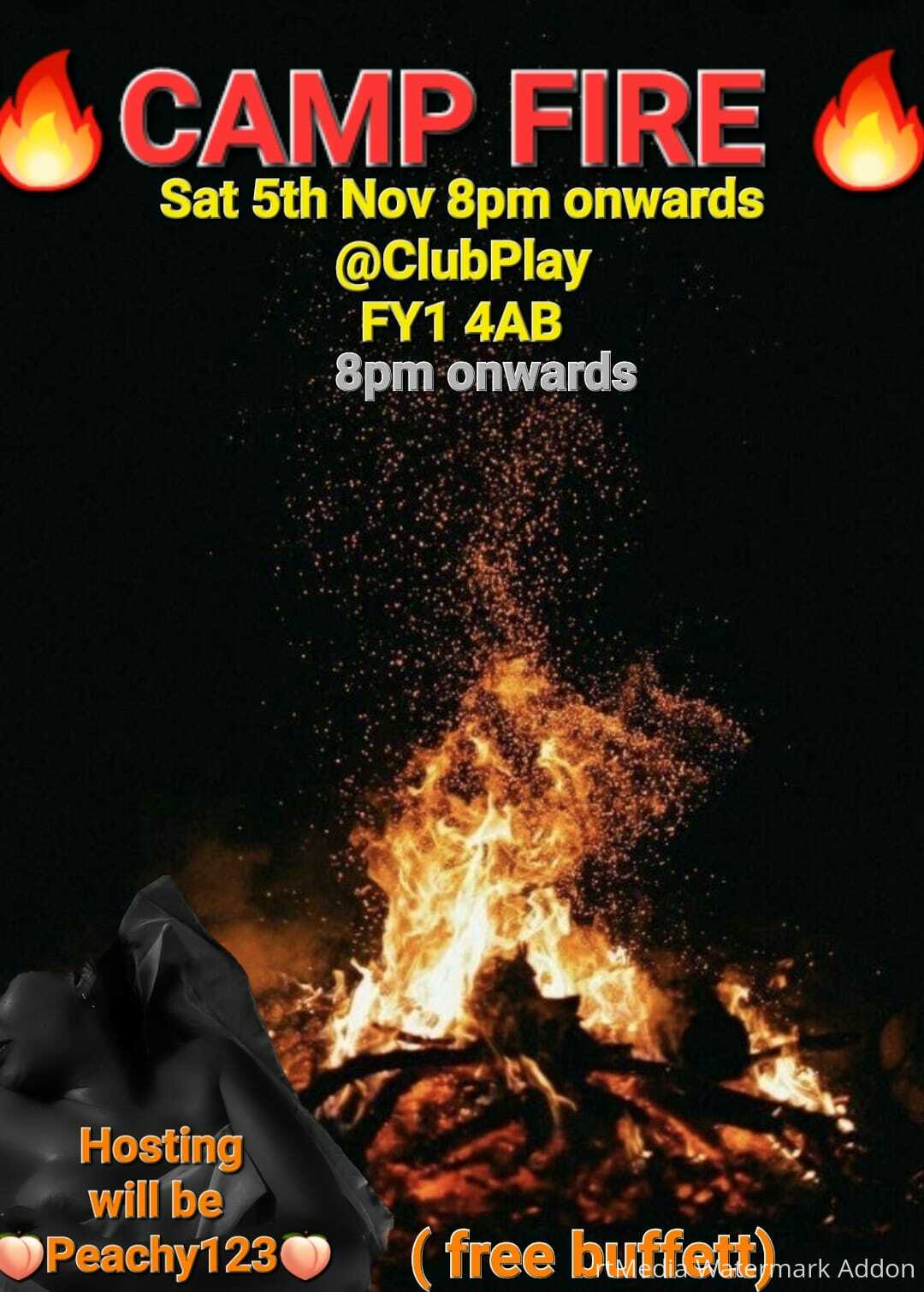 Following the success of Summer Camp we are doing it all over again with CAMP FIRE ??
Hopefully the oooos and aahhhhs won't be the only things to be heard on the night
The 1 time of year the BANGS are welcomed in MULTIPLES
A night of FIERY, HOT DESIRES & COLOURFUL thoughts 
How you choose to IGNITE your FUSE is up to YOU !!!
There will be plenty of BONFIRE TREATS upon your arrival including a FREE BUFFET on the night to keep those energy levels up (vegetarian friendly also).
The theme will be BRIGHT & SPARKLY just like the colours of those fireworks.
(Fancy dress is optional though adds to the fun)
Will you be giving a cheeky FLASH on the dancefloor?
Or will there be plenty of BANGING above?
Club Play has excellent facilities & plenty of private playrooms to cater for all your fantasies including female glory holes & an open stage! Of course the wet area with Hot Tub & Sauna for winding down too.
As per all club nights the standard rule of NO means NO will apply and breaking of this rule will not be tolerated.
There is also now a £1 towel charge in place unfortunately it is unavoidable due to the rise in costs, although you are allowed to bring your own.
This is a bring your own alcohol event just purchase soft drinks/snacks from the bar.
Prices
Couples £30
Single males £30
Single females £10
T girls £10
There is also a refundable £10 locker deposit less any drinks purchased from the bar.
If it happens to be your first time with us, PLEASE do let us know we will provide you with a guided tour and answer any questions you may have 

If you fancy making a weekend of it FUCKFEST will be on the night before (FRI).
Any questions please feel free to pm me with the event title, as some messages can be lost 

.
Last but not least remember to put up them meets you never know who's eye you might catch 
.