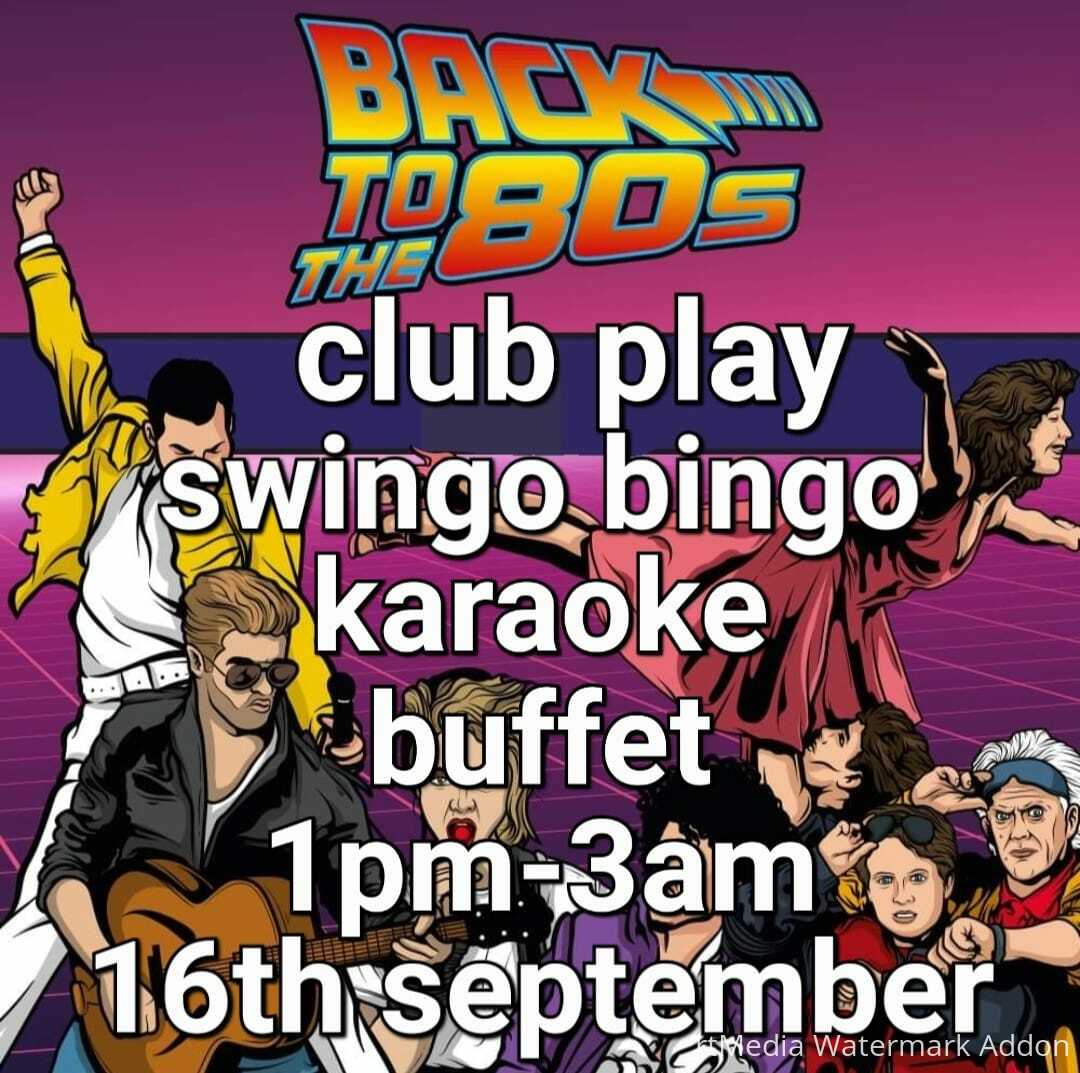 Come and join us for our latest installment of music-themed nights at club play in Blackpool.
The theme will be 80s so Don those legwarmers, crimp that hair, Frankie says RELAX but CHOOSE LIFE!, Fancy dress is encouraged but not compulsory, it just adds to the atmosphere of the evening!
During the afternoon there will be retro games dotted around the club for you to reminisce over, Rubik's cubes, hungry hippos, and Connect 4, taking you back to a time of simple pleasures, before phones,100 TV channels, and the Internet took over!
The main event starts at 8 pm, with karaoke, then a game of singing swinging bingo will start at 9.30pm, this is musical bingo where segments of the 80s no 1 songs will be played and can be marked off your bingo cards, singing along is highly encouraged! this is a free game, there will be naughty prizes for 4 corners, 1 line, and of course a full house!
During the day/evening, all 19 of our playrooms will be open, all perfectly air-conditioned, there really is a play space for all kinks here at club play.
Our new wet area including a pool and jacuzzi will also be open, towel hire is £1, or feel free to bring your own.
This is a bring-your-own alcohol event, it will be served back to you by our beautiful bar ladies, soft drinks and mixers are available to purchase at the bar also.
A delicious freshly prepared buffet will be served in the evening, we have to keep your energy levels peaked!
Pricing is as follows:
Daytime only 1pm – 8pm
£15 couples, £15 single guys, £7 trans/ tgirls
Night time only 8pm – 3am
£30 couples, £30 single guys, £10 trans/tgirls
All day and night, come and go as you feel for the entire day and night 1pm – 3am
£40 couples, £40 single guys, £15 trans/ tgirls
SINGLE LADIES ARE FREE AT ALL TIMES!! grab your girlfriends and come have fun in a safe environment!
If you attend on any Friday or Saturday night you will also get a ticket giving you free entry on the Sunday(non transferable)
Club play definitely gives you more bang for your buck!
Club play has the positive of being surrounded by some fabulous guesthouses, so if you need accommodation there is plenty around, there is also parking on central drive.
Our events have a really social laid-back vibe, perfect for nervous newbies and seasoned swingers alike.
We really hope you can all join us for a fun-filled night of filth and frolics!
To add to the guest list please add a comment below or message the club directly xxx