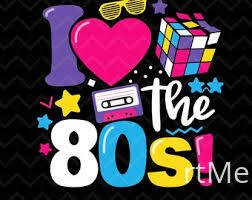 Due to the fabulousness of the last one, we are donning those legwarmers again and taking you back to the 80's!
Big hair, shoulder pads, blue mascara, it was the era that fashion got wild, so come go wild with us, Mrs red is celebrating her birthday this evening, as always with our parties, a live dj to take your requests plus karaoke!
Paul will also be serving his delicious luxury buffet 

Fancy dress is encouraged but not mandatory, it just adds to the fun of the evening 

Our events are laid back and fun, ideal for nervous newbies and seasoned swingers alike, we welcome all.
Standard Saturday night pricing applies, which is £30 for you lovely single guys and couples and £10 for gorgeous ladies and tgirls/trans.
There is a £1 charge for the use of our towels, or you are free to bring your own, a refundable £10 locker deposit is needed 

This is a bring-your-own alcohol event, mixers and soft drinks are available to purchase behind our well-stocked bar.
All 19 of our amazing playrooms are at your disposal, there really is something for all your kinks and desires.
Hope to see old and new friends alike 



To add to the guest list please comment below or message the club directly xxx