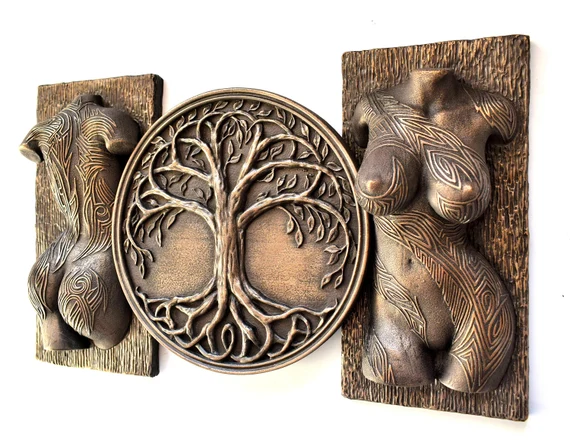 By Odin's beard….. it's Darlo's 40th and what better way to party than Valhalla style….
Do you fancy yourself as the mighty Odin? The rogue Mischievous Loki? Perhaps Freya or Frigg… maybe you fancy yourself as Lagertha looking for her Ragnar?
Has Uthred the great captured your heart and you want to be him….or be fucked by him?
Whoever you fancy being for the night it's time to don your armour,  sharpen your sword and make merry Viking style!  Eat, drink and fuck like Vikings….orgy anyone?
If you don't feel Viking then pagan it up…..
Wiccans, Druids, Shamans, Sacred Ecologists, Odinists and Heathens all make up parts of the Pagan community.
What can you expect? Anyone who has been to previous events of mine will know… its a no holes barred full on down and dirty affair.
The only rule is the NO means NO one… I expect to see full on filth everywhere… women over men's shoulders, men over women's shoulders! Indulge in all your pagan desires!
There are plenty rooms to make full use of…. Couples Playroom, Gang Bang Room, Medical Room, Dungeon, Kinky Playroom, Voyeur Room and private playrooms to cater for all your fantasies, as well as the stage… where this birthday girl will most likely be found.
For the adventurous Shield Maidens there are female glory holes (bring a spotter) and of course the wet area with Hot Tub & Sauna for winding down.
Fancy dress is of course optional but preferred. The fancier the better! 
This fucktastic event shall be held at Club Play, Back, Ribble Rd, Blackpool FY1 4AB
The event will be held from 8pm until 3am
Club Play is bring your own alcohol, you may purchase your soft drinks from the well-stocked bar. Lockers are available and a £10 deposit will be required, which will be refundable at the end of the evening.
**PRICES**
£30 a couple
£30 a single guy
£10 a single lady
£10 T-Girls or Trans
To be added please comment on the Below,or message the club.