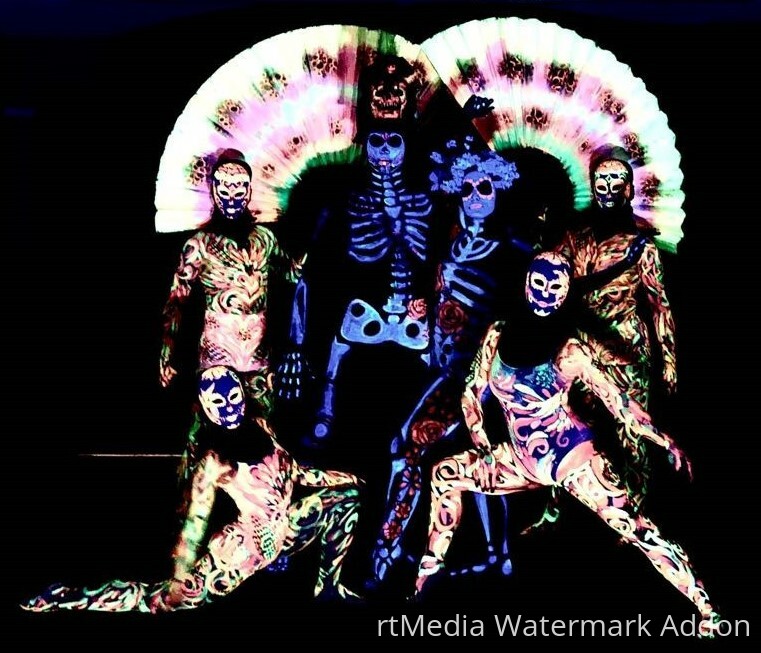 ** UV PARTY ** DAY OF THE DEAD **
Are you ready to party again? This time around with a Halloween special!!
Saturday 4th November
Club Play Blackpool
Back Ribble Road
1pm-3am
** UV PARTY ** hosted by Ms Fussy Biatch!
If you've attended one of her last parties you will know these are nights not to be missed! 
We love to party & socialize so we're bringing you an all-out party with the best dance tunes, glow sticks, UV body painting done by Mrs Redheadsrule & there will even be a photographer there to capture some UV images of you on the night * There is NO CHARGE for these * it will be a fun night of partying, dancing & all the enjoyment of any other club night.
Let your hair down, drag out your favorite party wear & come along & join us. There is NEW AirCon throughout the club to keep you all cool while you party

All are welcome to attend although we will be limiting single male spaces, initially starting with 10 spaces we will add more spaces as the guestlist grows.
Club Play has excellent facilities & plenty of private playrooms to cater for all your fantasies including female glory holes & an open stage. Of course there is the NEW POOL ROOM with hot tub too!
As per all club nights, the standard rule of NO means NO will apply and breaking of this rule will not be tolerated.
This is a bring-your-own-alcohol event just purchase soft drinks at the bar. Please do not bring your own mixers. If you bring mixers that we do not stock there will be a £1 corkage charge per drink.
Prices
*DAY* 1 pm-8 pm
Couples £15
Single males £15
Single females FREE
T girls £7
*NIGHT* 8 pm-3 am
Couples £30
Single males £30
Single females FREE
T girls £10
*DAY & NIGHT*
Couples £40
Single males £40
Single females FREE
T girls £15
There is also a refundable £10 locker deposit less any drinks purchased from the bar.
£1 towel charge will be in place, you are welcome to bring your own towel.
There will also be a prize on the night for anyone attending who lists a meet on their profile.
Comment down below or pm Ms Fussy Biatch to be added to the guest list or club play directly.
We look forward to seeing you there!