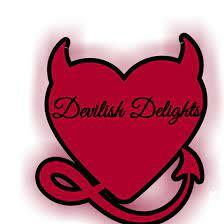 Welcome to the first DEVILISH DELIGHTS EVENT 17th June @ Club Play — FREE FOR SINGLE LADIES
Can you entice the devil out to play? Fancy dress is optional but would love to see a few kinky devils playing out at this event. Release your inner kinky devil and start teasing, get those pulses racing.
This event will Be hosted by –
Dirty Filthy Milf and angelordevil
This Event is for those who like to PLAY AND TEASE
This is a bring-your-own-booze event
Time – 12 pm NOON till 3 am
*** THATS A MASSIVE 15 HOURS OPEN ***
Leave & cum back as many times as you like?
**** FULL OUT PLAY NO HOLD-BARRED EVENT ****
This will be a no bars play anywhere & everywhere event, of course, NO still means NO but this event is for those of you who like to get down and dirty fast!!
Greedy Couples
Greedy boys, Girls
Orgies
Gangbangs
Bukkake
Hot Wifeing & Husbanding
Cuckold couples of all Natures
All are welcome including Males, Couples, Females, Tgirls, EVERYONE!!
We have a stage, Gang Bang room, and an Orgy room plus all the other playrooms plus female glory holes included in the 19 rooms with wet area included with Hot Tub & Sauna.
Single Guy numbers will be capped to a % of the guest we feel appropriate for an event of this nature
*** SAT DAYTIME & EVENING OPENING ***
Saturdays, we are going to offer you the choice of paying one price for Saturday daytime and nighttime at Club play or you can pay separately to enter in the daytime or evening, the choice is yours?
Time NOON 12 pm – 3 AM
DAYTIME-ONLY ENTRY PRICE –
Time 12 pm (Noon) – 7 pm
Couples – £15
Single Men – £15
Single Ladies – FREE
Tgirls, Trans & Crossdressers – £7
EVENING-ONLY ENTRY PRICE 7 PM – 3 AM
Couples – £30
Single Men – £30
Single Ladies – FREE
Tgirls, Trans & Crossdressers -£10
ALL DAY & NIGHT ENTRY PRICE –
Stay all day and night until 3 am or leave and come back at any time you like xxx
Includes a FREE buffet at 11 pm
Couples – £40
Single Men – £40
Single Ladies -FREE
Tgirls, Trans & Crossdressers -£15
Club play update – 
CUM TO CLUB PLAY ANY FRIDAY OR SAT NIGHT & YOU WILL GET –
*** FREE ENTRY ON SUNDAY NIGHT 2 pm-2 am ***
\\\ So if you come to this event you will be entitled to FREE entry to club play on Sunday that weekend if you want it ////
NOW & EVERY WEEKEND ONLY @ CLUB PLAY!
Are you coming to Club Play?
To add your name/names to the guest list please leave a comment below or DM either of us xxx