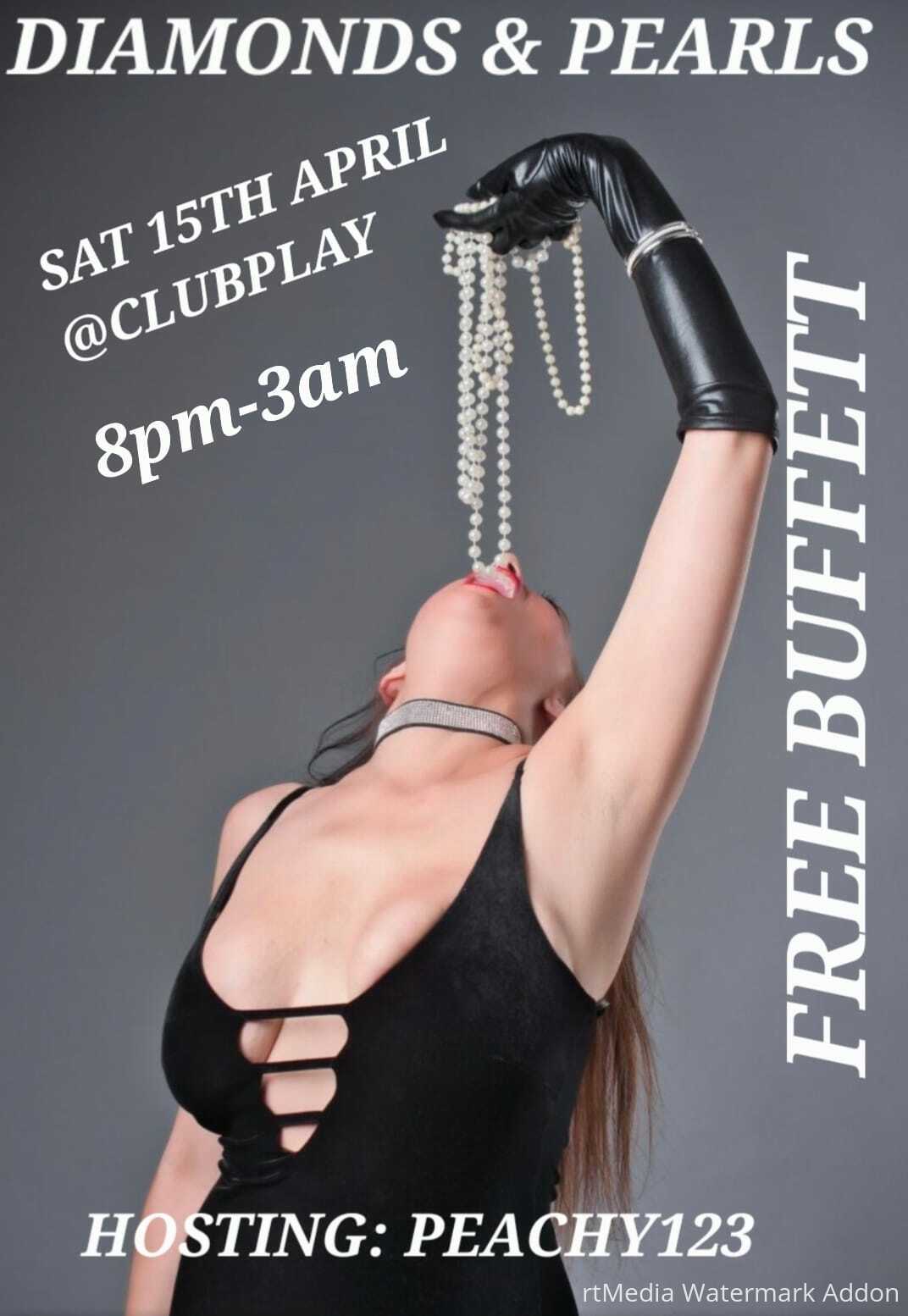 This is a night to GLAM yourselves up!!!
They say DIAMONDS are a girl's BEST friend but will those PEARLS take the lead

DRESS TO IMPRESS (No tracksuits) after all its Sat night and any excuse for us to DAZZLE through the night 

Maybe those pearly knickers might just need a night out making you feel MOIST at the right time 
BLING up and grab that DIAMONTE butt plug (it's one way to accessorize)
This is your night to SHINE will you be taking home a PEARL NECKLACE OR 2 ???
With over 19 playrooms, a new pool area, a lounge, and a dancefloor there's something for all tastes.
Not forgetting your POOL SHARKS the table will be ready (£1 per play)
We will be providing you with a buffet to keep up those energy levels to see you through the night 
Also now we have a £1 towel hire but you are welcome to bring your own 

**This will be a BYOB event**
Although we will happily sell you your soft drinks/mixers as well as tea/coffee.
There will be a £10 locker deposit required which can be redeemed at the end of your visit or subsequently knocked off any drinks bill that's accrued 

The prices will be …..
Single Males/Couples…….£30
Single Females…. FREE
/T-girls…..£10
Will you be cumming to PLAY 
To add to the guest list add a comment below or message the club directly