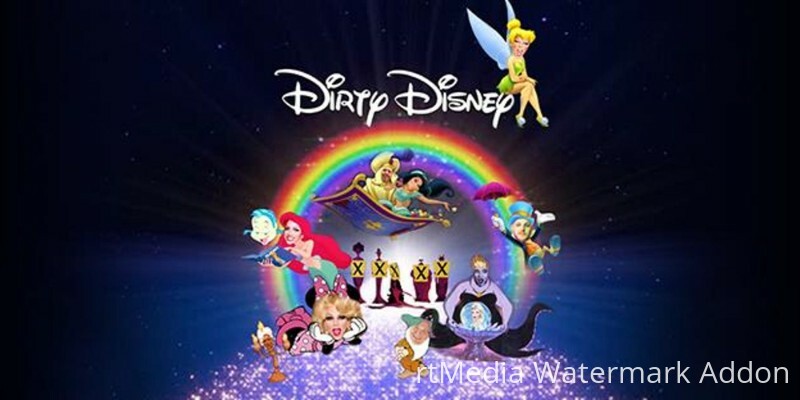 \\\ DIRTY DISNEY ///
Club Play Blackpool – July 16th
Bi Winkers' – Birthday Party
8pm – 3am
***
We love fancy dress, you just need to look back on our profile to see this so for our birthday party we have chosen to bring back the theme of 'Dirty Disney' from the stiff upper lip of Mary Poppins to the fiery redhead that is Ariel there is a character we think is perfect for everyone. Fancy Dress is actively encouraged and we have prizes for the best dressed.
***
Bringing our friends together from all parts of the UK and Europe to make this night one to remember.
****
Your hosts for this night are Bi Winkers aka Hayley & Neil, we will be looking after everyone and helping all the guests find their confidence so fun can start early and just keep on building. Music will be of a club high tempo kind to match the high energy of the event and the music we love.
****
Who's Welcome?
Anyone with a sense of humor, who wants to have a good fun and filthy evening. There will be open play in public areas and guests should be prepared for all walks of life to be respected. This night is for friends old and ones we are yet to meet
****
Dress Code
Fancy Dress is actively encouraged. There are 749 Disney films to choose from the classics everyone knows: Beauty and the Beast, Cinderella, Monsters Inc to Toy Story and Frozen. Remember marvel is owned by Disney!
*****
The Guest List
People are coming from all over the UK and Europe – we will be operating the same policy as our other parties, confirmation messages will be sent a week in advance and asking for a reply to confirm your place.
*****
The Venue
Club Play, one of the country's largest clubs, is in the heart of Blackpool. With 19 rooms including dedicated areas for group, couples only, bi, private and various kink play it provides us with the perfect venue to create a wickedly wild party.
******
Prices
Standard club Play prices will apply:
Couples £30
Single Guys £30
TV's/TS's/Trans £10
Single Female £10
Guests will have full use of all 19 rooms in the club, a wet area/jacuzzi & sauna, the bar/lounge and garden area.
****
Club Play is bring your own alcohol and then you may purchase your soft drinks from the well-stocked bar. Lockers are available and a £10 deposit will be required, which will be refundable at the end of the evening.
*****
Add names below or send us a message to be added to the guest list
We look forward to seeing you all very soon
To add to the guest list please add a comment below or message the club directly.
Hayley and Neil
xxxx