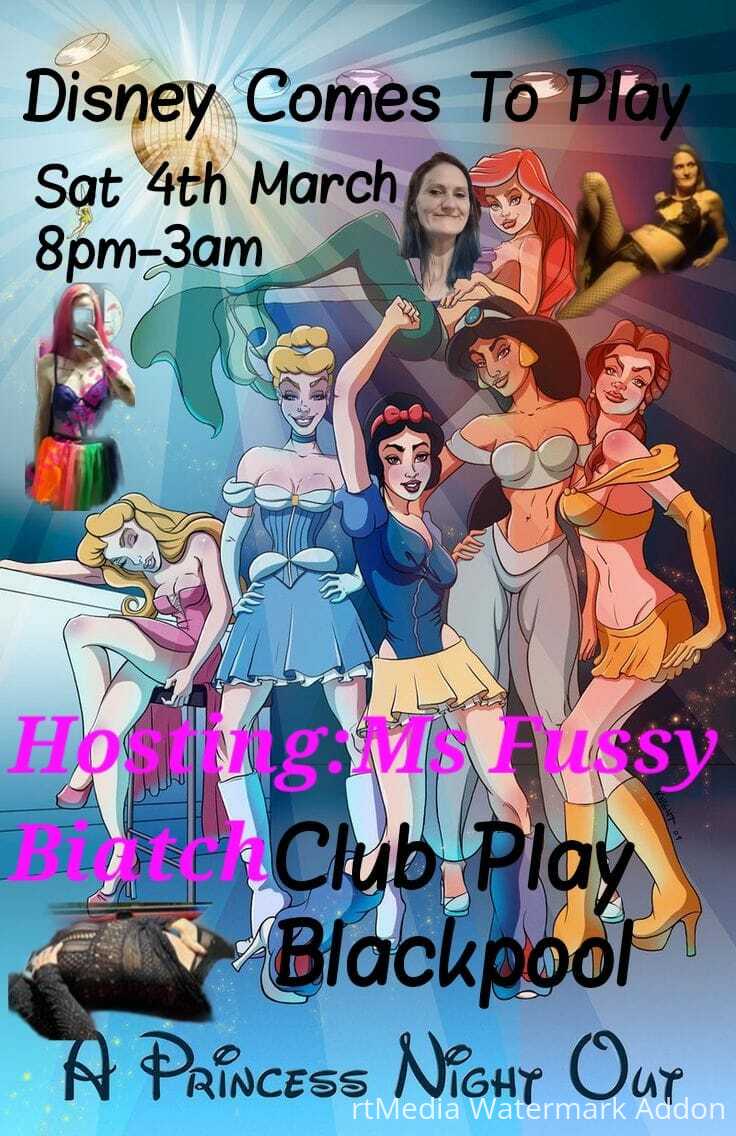 ** DISNEY COMES TO PLAY ** with your host Ms Fussy Biatch 
Sat 4th March
8pm-3am
Club Play
Back Ribble Road
Blackpool
For all you lovers of fancy dress, we have the perfect night for you!
We bring you everyone's favorite theme so dust off your outfits & join us for a fun filled night.
Who will find out if pinocchios nose really grows when he lies?
Will you find Ariel splashing in the new pool?
Will there be a battle of the swingers with Tarzan & King Louie?
Will you give me a Buzz? Whoever you want to be you can at this event!
There will be prizes on the night for best outfits & a prize draw for *FREE ENTRY* for Ms Fussy Biatch next event for anyone posting a meet to their profile for this event! 

Club Play has many different themed Playrooms, glory holes & an open stage. *NEW BUILD* We have completed a new wet room with heated swimming pool & hot tub!!
Entry Prices
Single Ladies £10
TV/TS £10
Single Gents £30
Couples £30
In addition, there's is a refundable locker deposit of £10 which is returned when you leave minus any purchases from the bar.
Club Play is a BYO alcohol venue, please buy mixers/hot drinks from the bar.
Towel charge of £1 per towel
Add your name below or message the club directly to add to the guest list