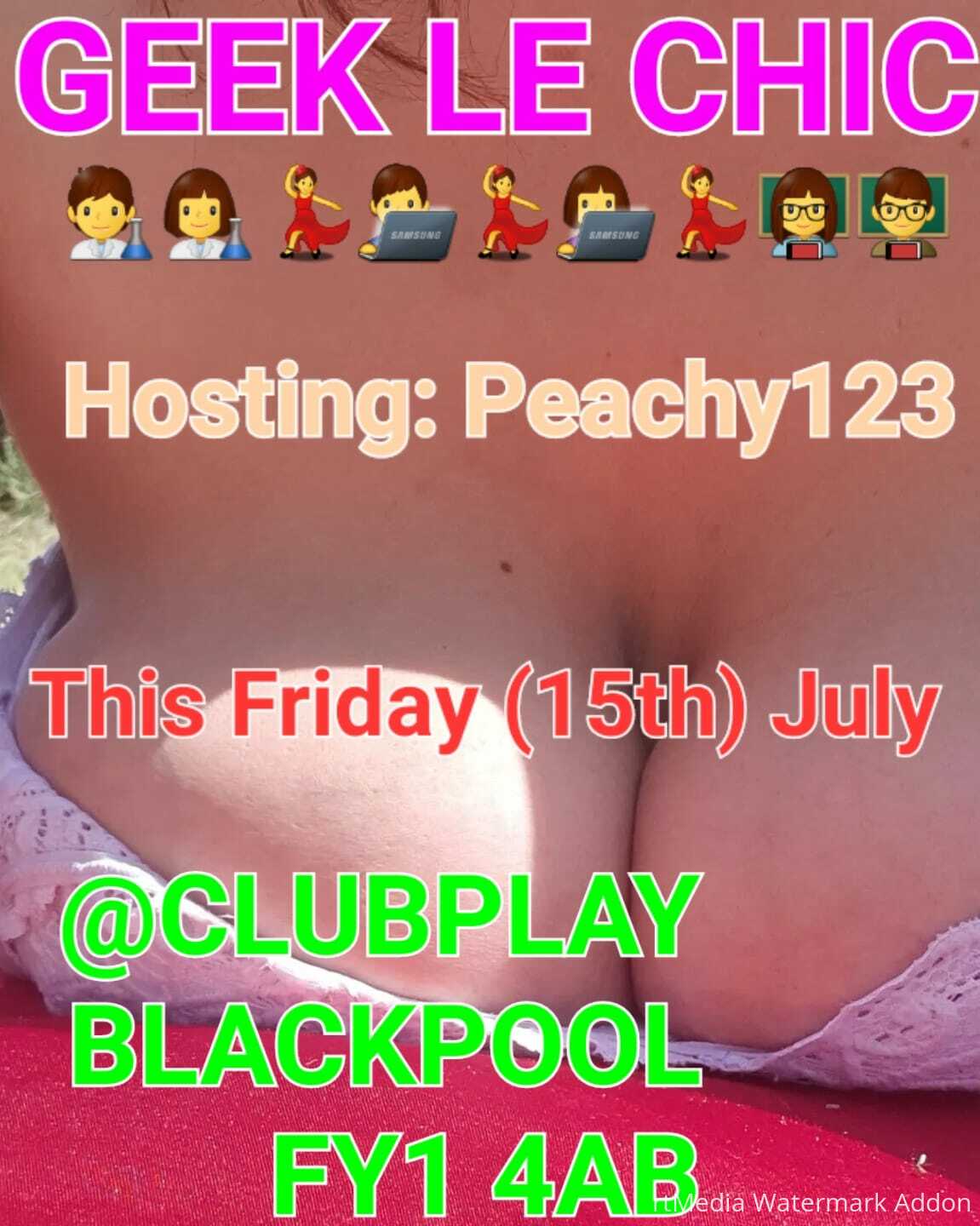 GET YOUR GEEK ON!!!!!
As we are celebrating work geek day, we bring you this night of pure debauchery 
Although its fancy dress is not compulsory it does add to the atmosphere of the night.xxx
Those Clarke Kent specs, those shorts, and helicopter hats.
Who will be your Forest Gump?
From GEEK to CHIC everyone is welcome, so grab that calculator and add the pluses together and let's hope not to divide but the obvious.
Will you find your sexy Carol Vordemon presenting her with the Rear of the Year!!!
Club Play has excellent facilities & plenty of private playrooms to cater for all your fantasies including female glory holes & an open stage!
Of course the wet area with Hot Tub & Sauna for winding down too.
??As per all club nights the standard rule of NO means NO will apply and breaking of this rule will not be tolerated.??
This is a bring your own alcohol event just purchase soft drinks at the bar.??
If it happens to be your first time please do tell us.
We will be happy to give you a tour and answer any questions you may have.
So what you waiting for, pop your names on the guestlist below xxxx
Cost of this event –
£25 Couple
£25 Single Guys
£10 Single Females
£10 TV's & Trans
**Also there will be a £10 locker deposit (after all that's where we like those personal belongings to live including mobiles)
This can either be returned or taken from your drinks bill at the end of the night.
If this happens to be your first visit, don't hesitate to tell us we will be sure to give you a tour around and settle any of those nerves xxx





Add a comment below to add to the guest list or message the club directly xxx