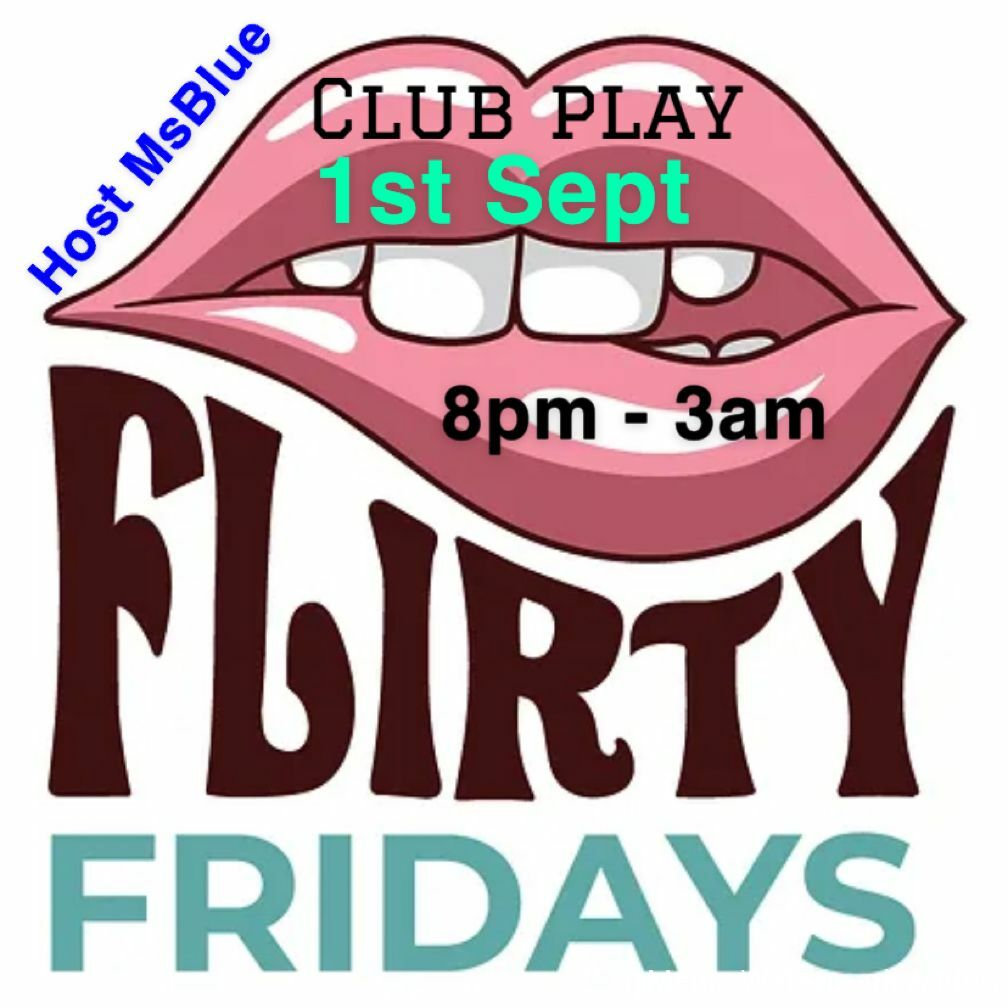 **FLIRTY FRIDAY**
~Club Play Blackpool~
Date – Friday 1st Sept
Time – 8pm till 3am
Host – MsBlue
Dress code. Sexy cool vibes.
Come and enjoy a new Friday event @ Club Play, Flirty Fridays with your host MsBlue. Connect with like-minded individuals in a fantastic Club setting We are talking eye contact, smiles, chatting, humor, body language, and compliments. Do you know what I'm talking about here??
This event is perfect for those thinking of dipping their toes into the Swinging Club scene (or our pool for that matter!)and Club Regulars.
We now have a NEW fantastic wet area with hot tub and pool perfect for socializing in and NEW Air conditioning heating and cooling system in the entire club! A NEW outside smoking area and New locker room and Full on Play is allowed throughout the club except for our pool/hot tub, but of course, NO still means NO.
There is a welcoming lounge area to chat and socialize, a pool table and a dance floor with a pole. We also have a well-equipped Dungeon, Kink room,Stage, Gang Bang room, Couples room plus all the other playrooms and now with female glory holes included in the 19 playrooms.
Entry price –
Couples – £25
Single men – £25
Single Ladies – FREE
TV's,TS,s & Trans – £10
Towels are available @ £1 each or you are welcome to bring your own.
Refundable locker Key deposit £10
This is a bring-your-own-alcohol event just purchase soft drinks and mixers at the bar.
To get on our guest list please add your names on here or private message me, MsBlue or the Club Play Profile/Website to be added. X