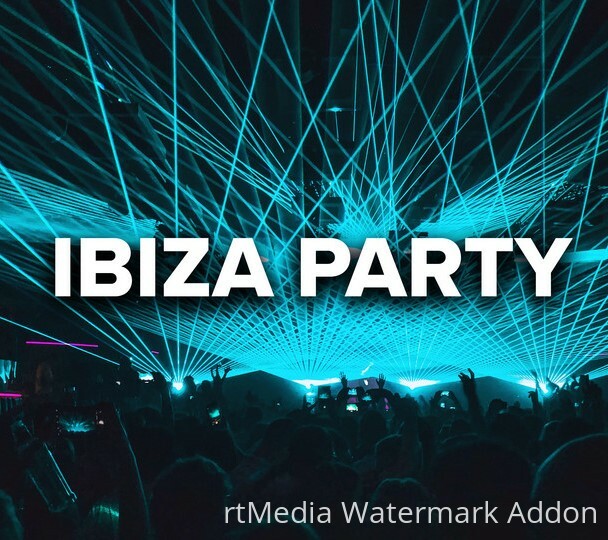 *•° IBIZA WEEKENDER °•*
PART 1- FRI 18TH AUG – CLUB PLAY 8PM TILL 3AM
ALL WE WANNA DO IS DO IT…
You remember the song so do we x Are you ready to make those boobies bounce with pumpin' tunes? There'll be no suffering for 8 hours at this event, it will be one of the most pleasant experiences of the summer!
This time we are bringing back the nostalgia in more ways than 1! We are ready to GO LARGE for this!
This night is hosted by Ms Fussy Biatch & Peachy123 !! 2 hosts 1 weekend and its all for you beautiful people ??
With a special guest appearance from D.J Korruptor who has made this weekend free in his diary just for your pleasure.
Known on the scene for well over 10 YEARS playing at Goodgeef/Kiddstock as well as the Ibiza scene he's guaranteed to bring back the old school with a twist of new vibes to rival Eyeball Paul!
We also have D.J Letitia (from Adam & Eves Reinvented) joining us to do a set over the 2 nights & we will be showing you how clubs can come together to make your weekend the best it can be.
Body painters, Naked butlers, Human buffet and much much more! You may even find Mrs Pattersons jam sandwiches on the menu!
THERE AINT NO PARTY LIKE A CLUB PLAY PARTY!!!!!
We cant provide the sand dunes but we do have over 19 playrooms, Dungeon, Sauna, New wet area with pool & hot tub & New air con throughout the possibilities are endless to make your night your own & live it large.
This is a BYOB club.
Prices
Candices & Gemmas (Single Ladies)~ * FREE *
Mr & Mrs Pattersons (Couples) ~ £25
Kevin's & Perry's (Single Males) ~ £25
T Girls ~ £10
* FREE SUNDAY ENTRY FOR ATTENDING *
£10 locker deposit is also required which is returned less any soft drinks purchased from the bar.
Towels can be hired for £1 or you are welcome to bring your own.
Remember the GOLDEN RULE… NO means NO at all times & we take zero tolerance for anyone who breaks this.