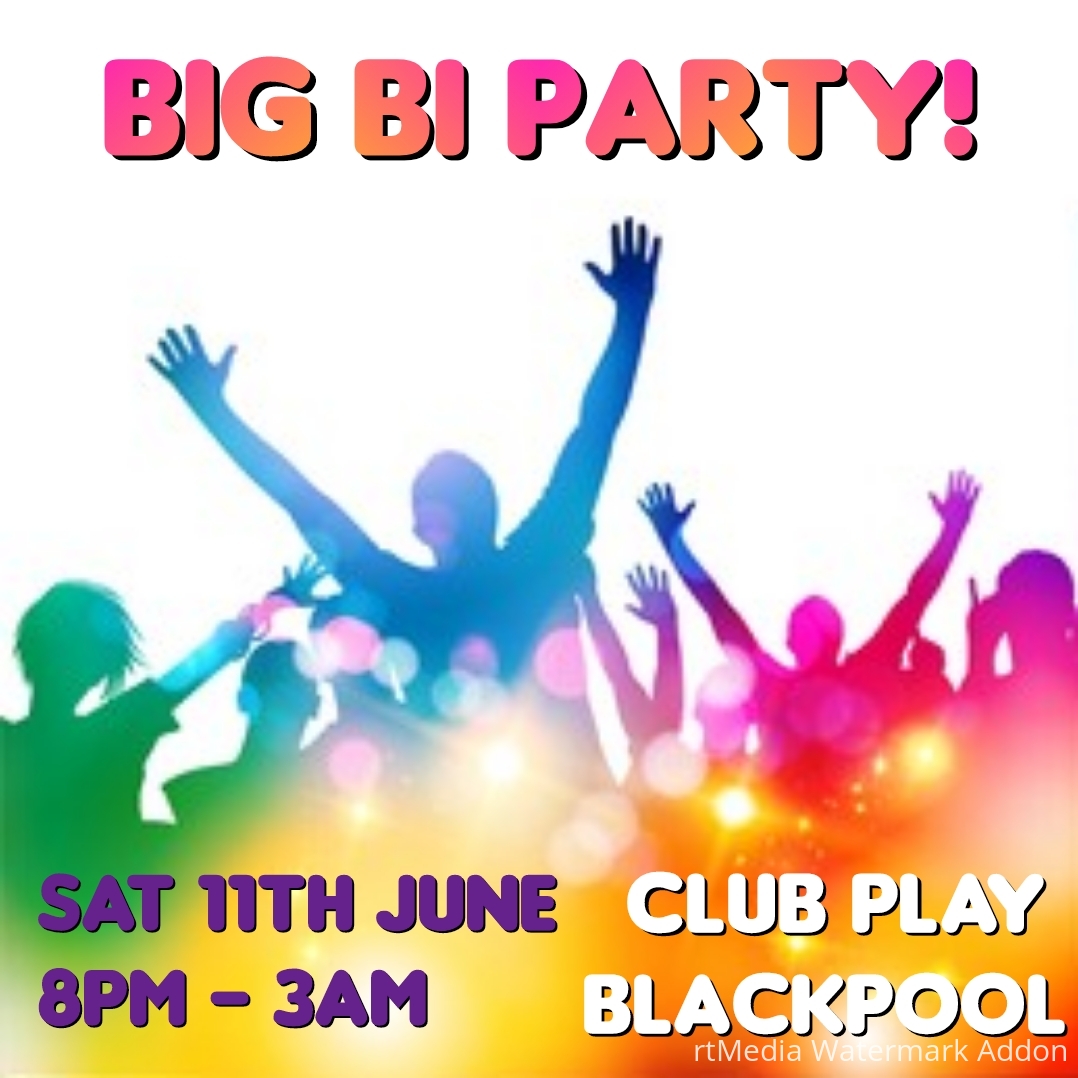 *** KINGS and QUEENS BI THE SEA BIG BI PARTY *** @ Club Play Sat 11th June 2022 *** FREE BUFFET ***

 KINGS & QUEENS BI THE SEA 

*** CLUB PLAYS BIG BI PARTY ***
Date – Saturday, June 11th April 2022
Time – 8pm-3am
Theme – Just for fun & not compulsory – As it is the Queen's birthday anything royal like a crown, scepter, royal gown or colors of the British flag or you could even dress as Freebie Mercury or the king himself Elvis or just come as you wish, even naked xxx
*** FREE COLD TOP QUALITY BUFFET ***
Hosts – Club Play – Paul 

 & Dawn 

*** BOTH BI ***
Party Entrance Price –
BI COUPLE – £30
Bi SINGLE MALE- £30
BI SINGLE FEMALE – £10
Bi TV's TS's & TRANS – £10
Last BI PARTY – 113 Sexy Bi People! 

\\\ MASSIVE GUESTLIST ALREADY OFF OVER 100 SEXY BI PEOPLE ///
One of Club Play's most famous events & what the club foundations were built on is back. We only hold these a few times a year and NOT to be missed if you are Bi, READ THE REVIEWS xxx REALLY NOT TO BE MISSED!!! xxx
VERY IMPORTANT ALL THE GUEST ARE 100% CHECKED AS BISEXUAL OR BI-CURIOUS Xxx
We know most of the guests personally or checked their verifications as Bi-Sexual or Bi-curious, unlike most club Bi nights!! Each guest is a Fab site supporter or Photo verified by Fab or a Bi member of Club Play that has been Verified by at least two other Bi-sexual or Bi-curious Fab users unless we know them personally and know for a fact they are GENUINELY Bi-Sexual or Bi-Curious. The two Bi-Sexual verifications can come either from Bi-singles or Bi-couples to count.
Thanks To All Those Lovely Sexy 113 Bi-Sexual People Who Attended our Last big Bi-Party, please read all the awesome club reviews from our Bi-Party!! WOW & WE DO MEAN WOW!!
The only thing you need to attend one of our bi parties is that you are Bi-Sexual or Bi-curious Xx
As you can see we have gone to great lengths to make sure all our guests feel comfortable in a secure safe none judgmental environment with other truly like-minded GENUINE Bi-sexual/Bi-curious people.
This Event is Just for GENUINE Bi-couples, Bi-males & Bi-females & TV's & TS's of course that also includes Bi-Curious & Gay single & couples all welcome.
To add your name/names to the guest list please leave a comment below and if you are a Club Play member or message us from your club profile or from the contact form on our website or ring the club when we are open xxx
Are you coming to Play at our Kings & Queens bi the sea party? 

Paul

 & Dawn 

To attend this very special one-off event please add your name/s below or message club play directly.
See you there xxx