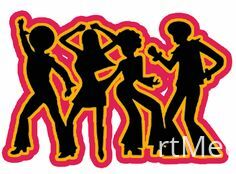 We cordially invite you all to join us at Club play in the heart of Blackpool for a night of arguably the best music there is, the fabulous Motown, Sixty years on, Motown's classic catalogue remains ubiquitous and influential: forming a blueprint for modern soul and pop successes, from girl groups to hit singer-songwriters; sampled on countless hip hop and dance anthems and covered by acts of every genre.
The 'Motown Sound' is unmistakable for its glorious melodies and killer hooks.
So come boogie and sing while you swing, there is a live dj and karaoke as standard with our events.
These are the perfect nights for nervous newbies as we like a very laid-back atmosphere.
All 19 of our newly air-conditioned playrooms will be at your disposal, as is the brand new wet area complete with pool!
There will be the usual Saturday night luxury buffet served free of charge.
Standard Saturday night pricing applies £30 for you sexy guys and couples, £10 for you beautiful ladies and tgirls/trans. A £10 refundable locker deposit is required, and freshly laundered towels are available for £1 hire or feel free to bring your own.
All are welcome at club play, we pride ourselves on our inclusivity.
This is a bring-your-own alcohol event, soft drinks/mixers, and hot beverages are available to purchase behind our well-stocked bar, and will be served to you by the sexiest barmaids in town!
We really hope to see lots of new and familiar faces!
Please add a comment below to be added or message the club directly