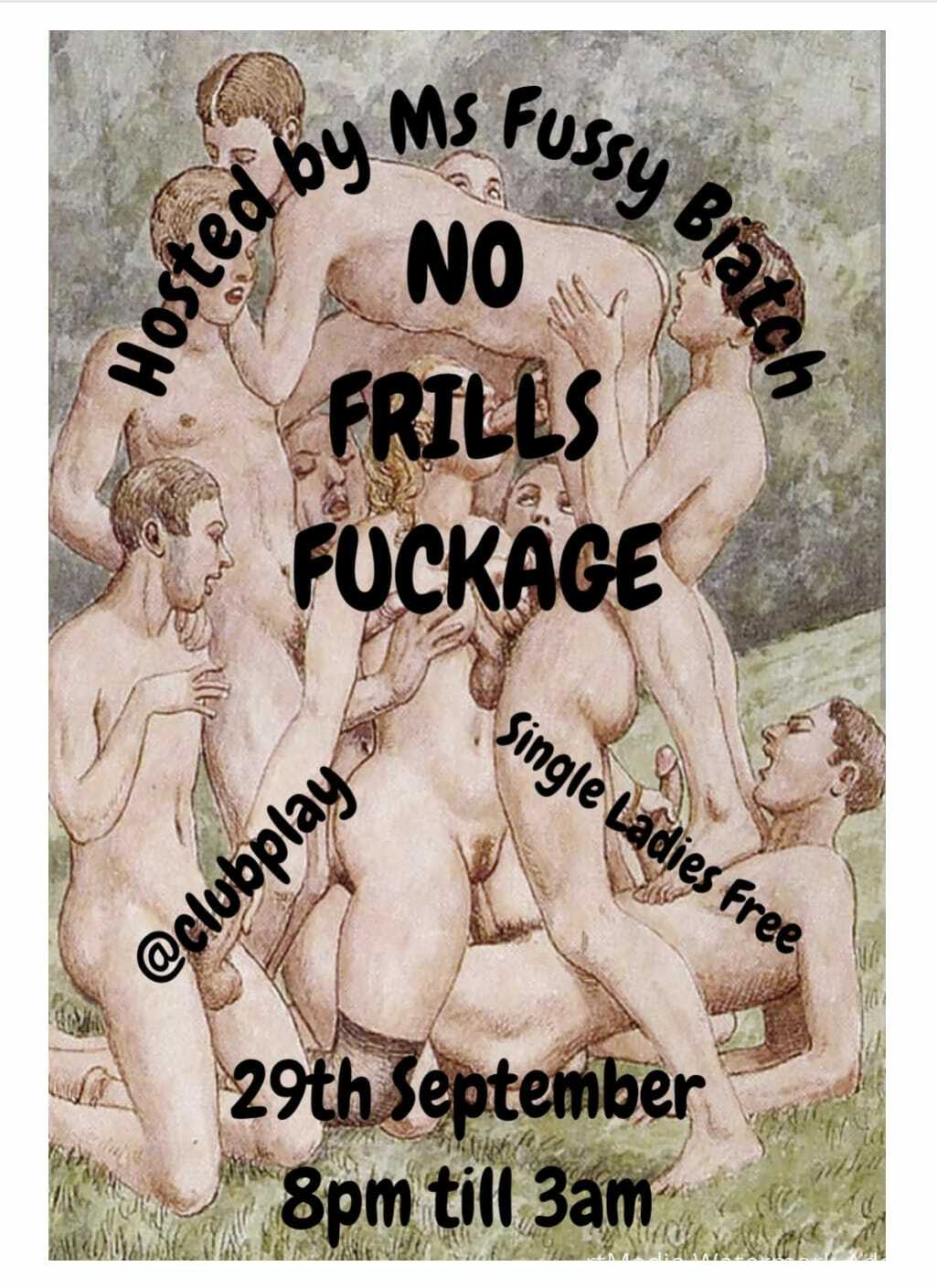 NFF (No Frills Fuckage)
Friday 29th September
Club Play
Blackpool
After the last successful NFF your host Ms Fussy Biatch has decided to treat you to this great event again!
There are so many parties with so many great themes it's time to bring you a simple 'party' – a get-together of like-minded people who just want exactly that – FUN!
No need to dress up or fit in with a theme for this one, it's simply about enjoying your time
Everyone is welcome to attend, no matter your size, sexuality or anything else – the mixture & diversity is what makes Club Play so inclusive and so much fun!
Pop your name on the guest list and what we can promise you is a great atmosphere, good mix of people some fun and tunes to make the night go with a bang.
The fabulous Club Play in the heart of Blackpool has 19 play areas & a heated pool & hot tub room so there's no shortage of opportunities for naughtiness and frolics!
Entry prices 8pm-3am
Ladies FREE
Couples £25
Fellas £25
Tgirls £10
£10 refundable locker deposit is also required. This is returned upon leaving or used against drinks purchased from the bar.
This is a BYOB (bring your own booze) event however please purchase soft drinks/mixers/tea & coffee from the clubs well stocked bar. Please do not bring your own mixers. If you bring mixers that we do not stock there will be a £1 corkage charge per drink.
There is a £1 towel hire charge but you are welcome to bring your own towel if you want to.
We look forward to seeing you there 


Add your name below or contact the club directly yo add to the guest list xxx