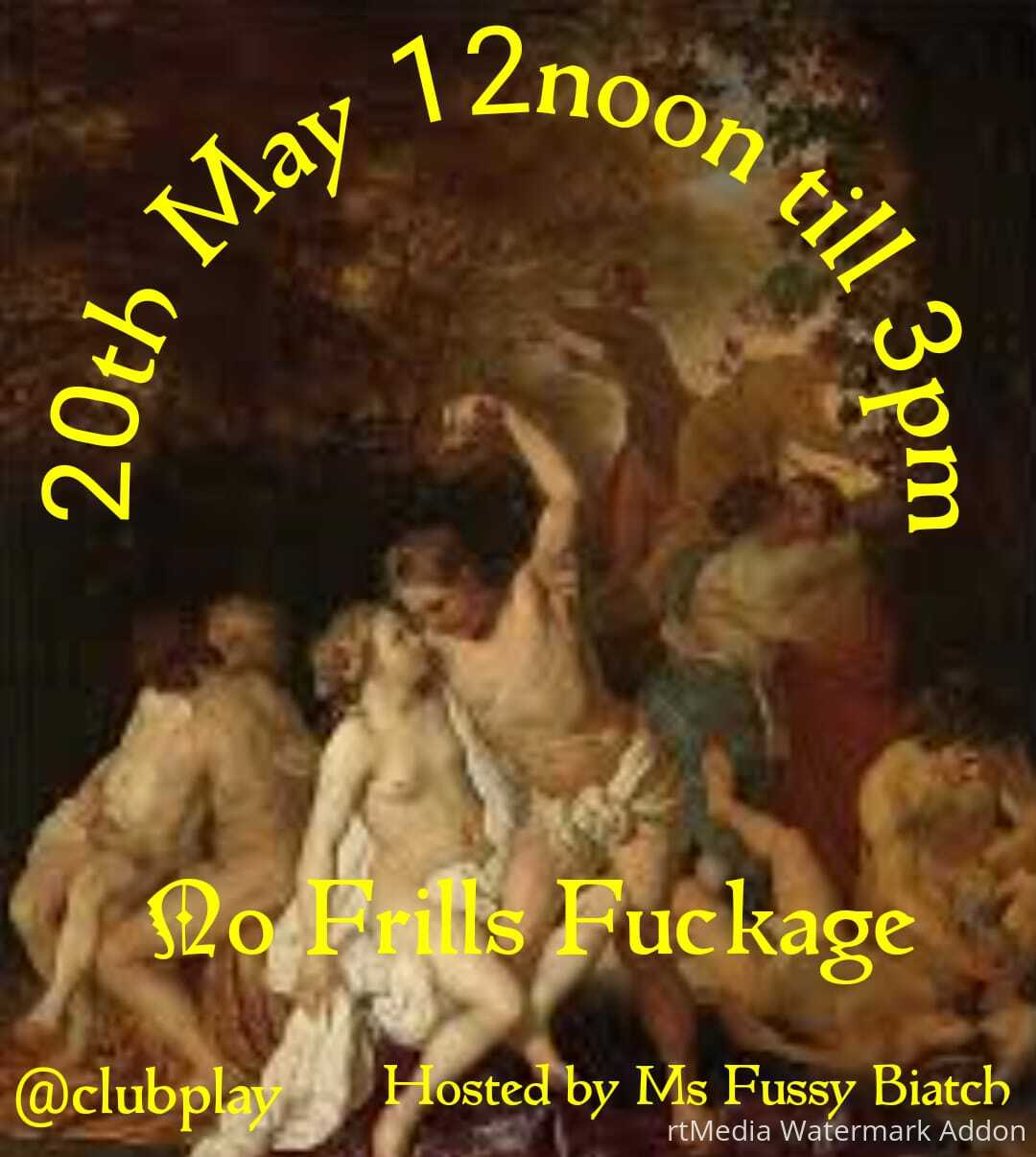 With new longer opening hours, we have a new event hosted by Ms Fussy Biatch

NFF (No Frills Fuckage)
Club Play
Blackpool
FY1 4AD
Starting at 12 noon & running right through until 3am there's plenty of time for you to enjoy the facilities & get some fuckery in

 you are welcome to come & go without paying another entry just leave your key at the entrance & we can assign it back to you on your return.
There are so many parties with so many great themes it's time to bring you a simple 'party' – a get-together of like-minded people who just want exactly that – FUN!
No need to dress up or fit in with a theme for this one, it's simply about enjoying your time 

Everyone is welcome to attend, no matter your size, sexuality or anything else – the mixture & diversity is what makes Club Play so inclusive and so much fun!
Pop your name on the guest list and what we can promise you is a great atmosphere, good mix of people some fun, and tunes to make the night go with a bang.
There will be *FREE* bar snacks available throughout the day & our usual buffet in the evening to keep your energy levels topped up!
The fabulous Club Play in the heart of Blackpool has 19 play areas & a heated pool & hot tub room so there's no shortage of opportunities for naughtiness and frolics!
Day entry 12 noon – 7 pm
Ladies FREE
Couples £15
Fellas £15
Tgirls £7
Night Entry 8pm-3am
Ladies FREE
Couples £30
Fellas £30
Tgirls £10
Day & Night Entry
Ladies FREE
Couples £40
Fellas £40
Tgirls £15
This is a BYOB (bring your own booze) event however please purchase soft drinks/mixers/tea & coffee from the clubs well stocked bar.
There is a £1 towel hire charge but you are welcome to bring your own towel if you want to.
We look forward to seeing you there 


Please leave a comment below or message the club direct to get on the guest list xxx