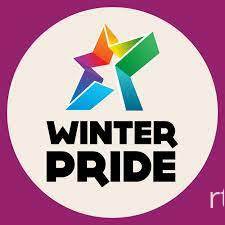 *** PANTASTIC ***

 SNOWBALL WINTER PRIDE 

By popular demand
***NEW CLUB PLAY EVENT LAUCH***

 CUM & SHOW YOUR COLOURS 

*** PAN & BI PARTY ***
Sat Dec 10th 8pm – 3am
Hosts – Club Play Paul 

 & Dawn 

BOTH PAN, BI & KINKY FOOKERS!
GUEST LIST-50+ BEFORE POSTING!

 MUSIC TO FIT THE EVENT 

*** FREE BUFFET ***
*** PANTASTIC *** will be a new regular club play event with different themes only held a limited few time a year!

 Will have mistletoe, so look out!

GAMES – The return of the fishbow! again by popular demand!
We move with the times at club play and welcoming to all so felt only right to do our first ever –
*** SNOWBALL WINTER PRIDE ***
OUR MEMBERSHIP IS 75 % BI, PAN, TGIRL OR TRANS, so we want to celebrate that fact & everyone's diversity but… of course everyone is welcome that respects everyone else's sexuality at our winter pride!
Be aware if you attend this event there will be lots of Bi open play and the couple's room will be open to everyone including single men like on a Bi night and expect lot of different types of play going on.
**We pride ourselves on being an all inclusive club all we ask is you respect the club and all who attend and remember no mean no, oh and of course enjoy yourselves**
PRICE LIST –
£30 Couples
£30 Single men
£10 Single female
£10 TV/TS
(Free buffet included)
Refundable Locker Deposit £10
Towel charge £1
This is a BYOB night all soft drink can be purchased from the bar
Please add your names in the forum or private message us to be added to the guest list
See you there, hopefuly in a playroom or two, maybe three xxx
Paul

 & Dawn