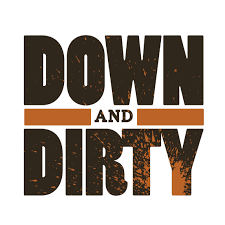 PAUL & DAWNS DOWN & DIRTY SEXY WEDDING CELEBRATION PARTY 

\\\\ FREE PLAY SATURDAY ////
SAT OCT 1st – **** FREE ENTRY ****
FULL LINCENED BAR 7PM – 4AM
HOSTS – Paul & Dawn
Dress code – Smart casual or sexy outfit
To celebrate our marriage (yes, we are getting married) we have decided to do something extra special we have never done before & unlikely to do ever again.

 GIVE FREE ENTRY ON THIS SATURDAY NIGHT 

Entry price –
Couples – FREE
Single Ladies – FREE
TV's,TS,s & Trans – FREE
Single Men – FREE (Places Limited to 10% – 15% of the Guestlist & Full for the minute)
Membership – FREE
A refundable £10 locker deposit is all that's required AND to be on the guest list!
Free Single men's places will go to the club regulars first and be limited to a % of the guest list at only around 10% – 15% of the guest list.
We like to be innovative & different at Club Play and give back & show you all some love 


 THIS NIGHT WE WILL HAVE A FULLY LICENSED BAR 

At this event, we will be selling acholic drinks at very reasonable prices with a well-stocked bar and you will even be able to double your drinks shots up for only £1 extra! so please don't bring your own on this night it will not be aloud xxx
 So you are all invited to cum and get down and dirty with us! 
We expect this night to be very busy so get your names down NOW as we expect this to be a full house & we will stop the guest list when it is full!
See you there xxx
Paul

 & Dawn 

Ps Don't forget as many already have –
To join the party add your names below or contact the club profile directly xxx