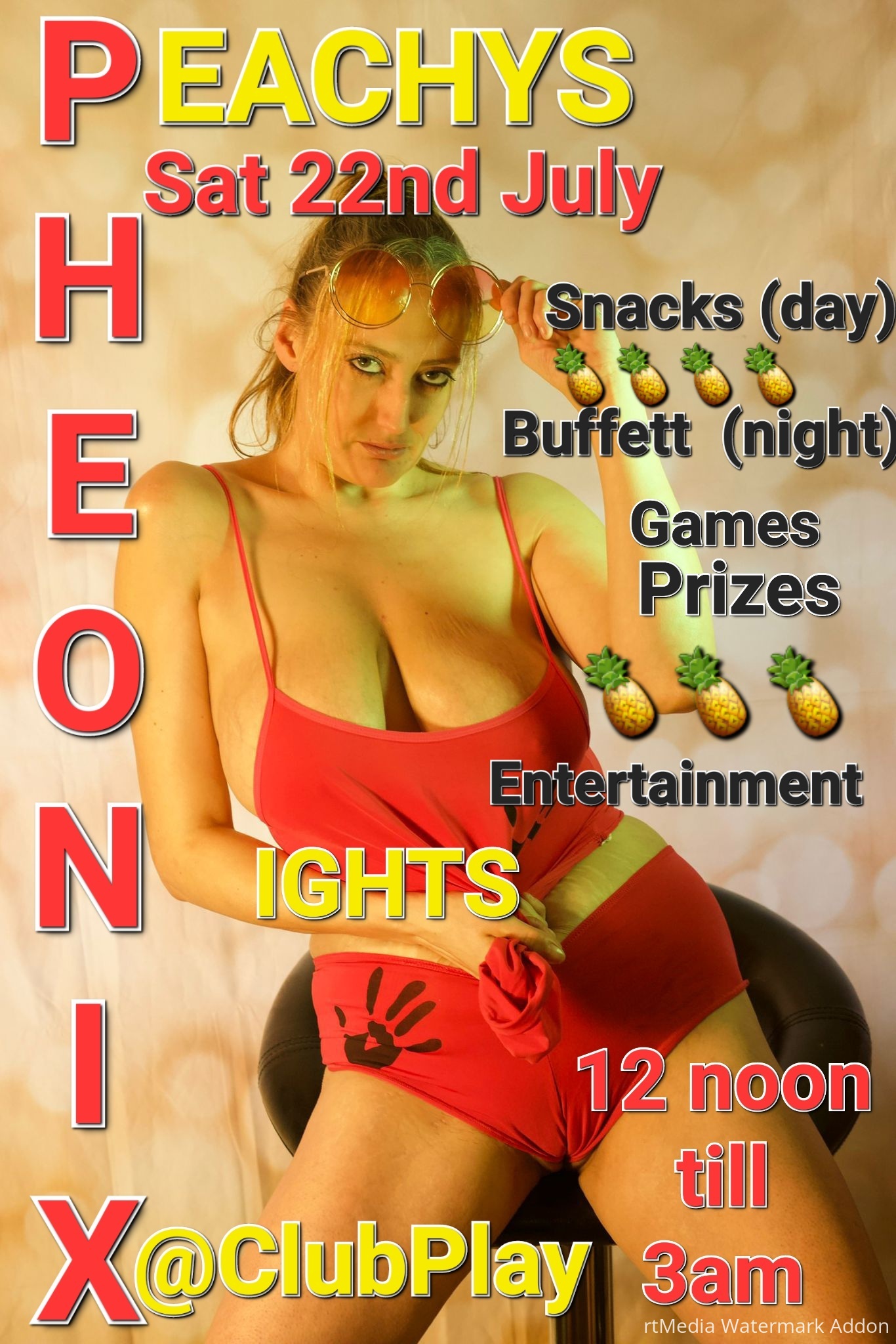 LIKE RISING FROM THE ASHES IM BACK HOSTING FOR 1 NIGHT! 

As everyone's been aware I've been away a while due to having surgery, but you all know me I just can't stay away 

I can promise there won't be Peter Kay popping in with Dave Spikey following behind but the wheelchair may just have to make an appearance.
This is a chance for you all to come alive like the AMAZING, MAGICAL, ENTITYS you are know you are!!!!!.
There will be FREE SNACKS throughout the day plus a FREE BUFFET provided at the night to try and keep your energy levels boosted

With a few surprises in store its sure to be one hell of an event 
With over 19 playrooms, a stage and a NEW POOL AREA what's not to like ????
Fancy a chill out then our lounge will provide you with just that creating the ultimate socializing area

I've also been working on something for quite a while (only a few know) and I'm set to seal the deal so fingers may be crossed but the legs won't be 

Bringing you some entertainment into the night.
Games in the day to help you get to know others who may be a shy as you ?
It'll help break the ice 

We are a BYOB premises so PLEASE leave those mixers at home as we do stock a variety for you to purchase from us 

There is also a £1 towel charge in place though we do allow you to bring your own 

Although fancy dress is not compulsory it does add to the fun of the night so take what you will from the title and let your imagination run free
If it's your FIRST TIME then let us know we will arrange a tour around the club for you

DAYTIME PRICES
COUPLES…£15
SINGLE MALES…£15
TRANS & T/GIRLS….£7
SINGLE LADIES…FREE




EVENING PRICES…
COUPLES…£30
SINGLE MALES…£30
TRANS & T/GIRLS…£10
SINGLE LADIES …FREE




DAY & NIGHT…
COUPLES…£40
SINGLE MALES…£40
TRANS & T/GIRLS…£15
REMEMBER TO PLACE THOSE MEETS ON FAB SWINGERS FOR A CHANCE TO GAIN FREE ENTRY TO THE NEXT EVENT

To add to the guest list please add your names below or message the club directly xxx