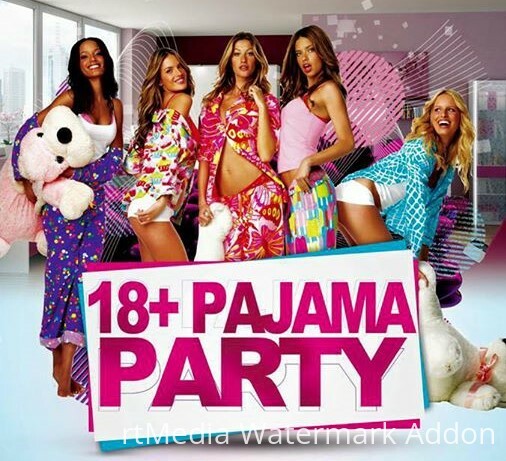 *** PJ Party @ Club Play 7th October *** NEW EVENT!!!
Winter is coming…..ok we have to get through Autumn first, but it is definitely getting colder! So what better way is there to spend the dark lonely nights in your comfy PJs? How about a warm sexy night at Club Play in your sexy PJs with a load of friends having a lot of sexy fun? Just think about those fantasies you had about pillow fights and sleepovers.
Pineapple Events invites you to a very special sleepover party. But you'll be too excited to snooze once you see what everyone is wearing! Pineapple Parties are trying to plan the most perfect, proper, playful, polished, and popping pj party. Can you help to stay awake all night? But who keeps screaming so loudly? With a party playlist, you will be full to bursting with singalong favorite or will you be willing to go upstairs for the bedtime games? PJ Party is the perfect Club Play event all wrapped up with a bow on top.
So dig out your old satin pjs, your cute little onesie, or that sexy little slip you've always wanted to wear and nestle down with Pineapple Parties and Club Play, Blackpool for our PJ Party! We've enlisted the bar staff to look after your every need….ok not EVERY need but they will be there to serve you refreshments at our BYOB bar. What could be more glamorous than having our beautiful bar staff pouring drinks for you?
The legal bit:
*** PJ Party hosted by Pineapple-Events ***
*** 7th October 8pm – 3am @ Club Play Blackpool FY1 4AB ***
Prices
Standard club Play prices will apply:
Couples £25
Single Guys £25
TV's/TS's/Trans £10
Single Female £10
£1 hire of each towel
Guests will have full use of all 19 rooms in the club, a wet area/jacuzzi & sauna, the bar/lounge and garden area.
****
Club Play is a bring your own alcohol club and then you may purchase your soft drinks from the well-stocked bar. Lockers are available and a £10 deposit will be required, which will be refundable at the end of the evening.
****
Add names below or send us a message to be added to the guest list.
We look forward to seeing you all very soon at Club Play. Don't forget to come dressed for a sleepover!