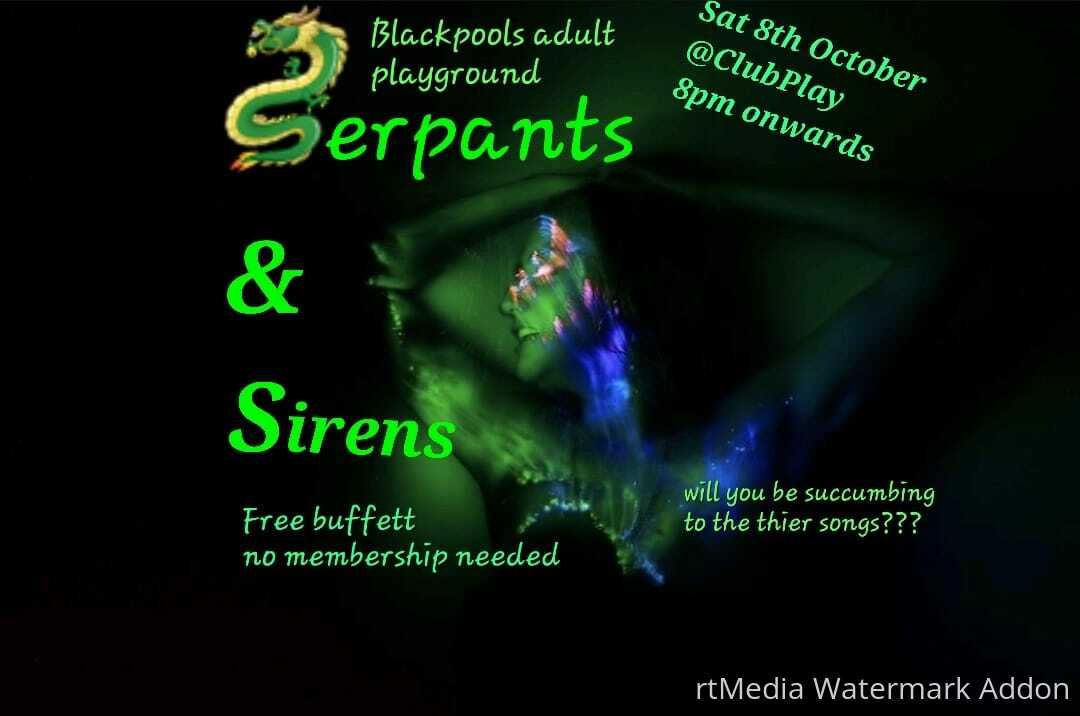 All hallows eve is on the way.
The Serpents are here and are ready to PLAY.
SIRENS sing your sweet sweet songs.
SERPENTS you can speak using your tongues.
A night of pure SEDUCTION & TEMPTATIONS
Will you be taking control?
(Fancy dress is optional although adds to the fun of the night)
Channel your inner goddess and make them succumb to your ways 
Club Play has excellent facilities & plenty of private playrooms to cater for all your fantasies including female glory holes & an open stage! Of course the wet area with Hot Tub & Sauna for winding down too.
As per all club nights the standard rule of NO means NO will apply and breaking of this rule will not be tolerated.
This is a bring your own alcohol event just purchase soft drinks at the bar.
Prices
Couples £30
Single males £30
Single females £10
T girls £10
Towel hire £1 each
There is also a refundable £10 locker deposit less any drinks purchased from the bar.
There will also be a prize on the night for anyone attending who lists a meet on their profile.
Let's take the secret language to a whole another level