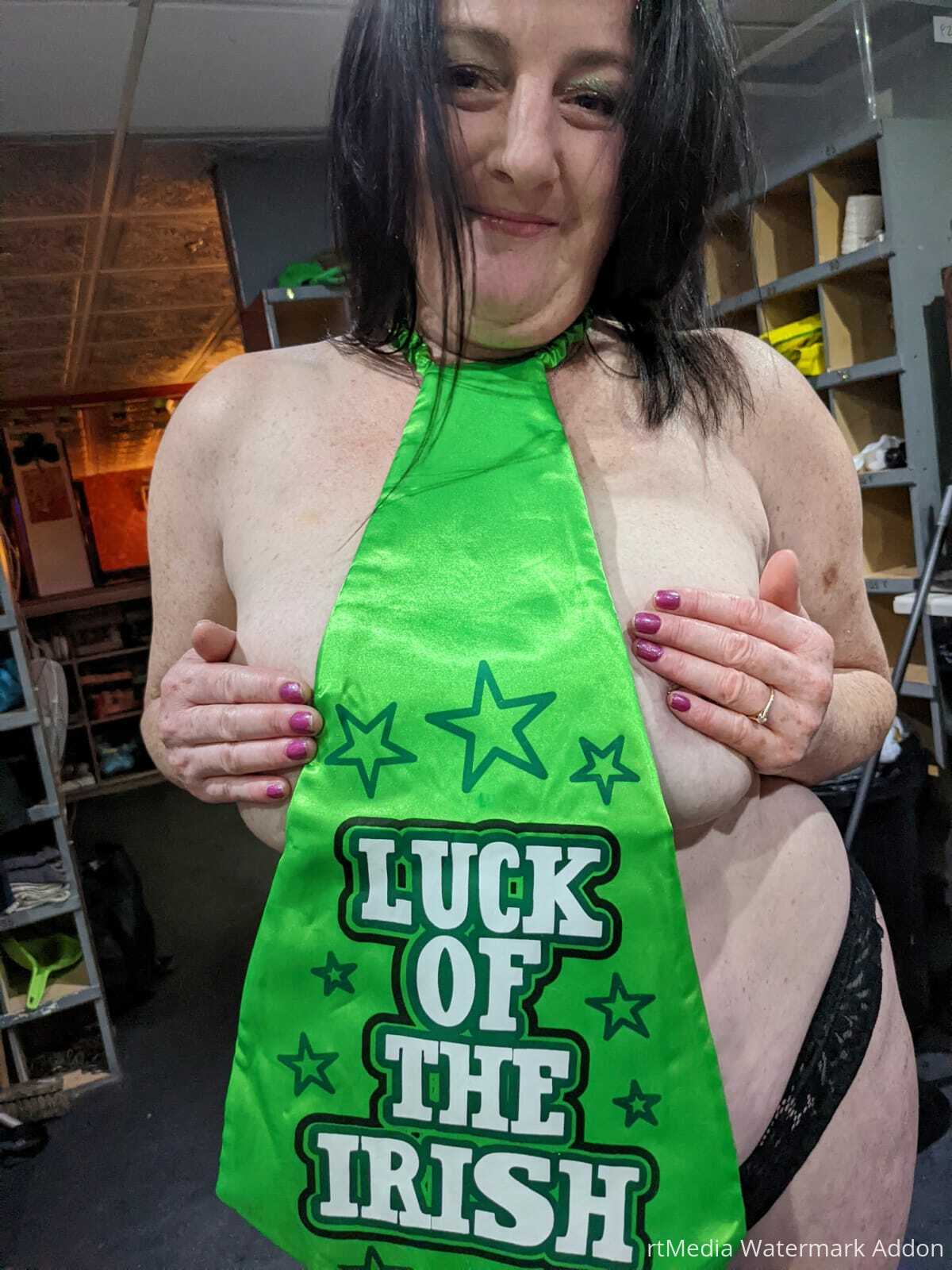 ST PADDY'S MEAN GREEN SEX-MACHINE 
//// ALL-INCLUSIVE \\\\
SAT 18th MARCH @ CLUB PLAY

 FREE BOOZE & SOFT DRINKS ALL NIGHT 

*** FREE FULL BUFFET ***
*** PRIZE FOR BEST FANCY DRESS ***
*** CHOCOLATE COINS WILL BE HIDDEN AROUND THE CLUB FROM DAWN'S POT OF GOLD ***
Hosts – Club Play – Paul 
 & Dawn 

Theme – GREEN OR IRISH 
 Just for fun and the Club will be decorated for this event, Paul & Dawn will dress to impress in Fancy dress as usual which is optional & smart sexy clothes or dress will be completely fine X
Sat 18th March ALL-INCLUSIVE PRICE –
£50 a Couple
£50 a Single Man
£20 a Sigle Lady
£20 TV's, TS's or Trans
Refundable locker deposit – £10
Free Towel hire
Included in the party price will be all your alcoholic drinks and soft drinks for the evening with a quality Home Cooked buffet (think wedding buffet with sweets) served to you by our resident Bar staff.
Bar Stocked With –

 St Paddys Punch

 Prosecco, White, Red & Rose Wine

 Vodka (Branded not Cheap)

 Bacardi (Real Stuff not cheap)

 Dark & Spiced rum

 Gin (Branded not Cheap)

 Whisky & other dark spirits (Branded not Cheap)

 Quality Lager's Usually – Budweiser, Stella, Carlsberg, etc (Lager's can change party to party)
Soft Drinks – Coke (Real Stuff), Lemonade, Tonic Water- Diet & Full sugar in all soft drinks & assorted cans like Fanta, 7up, etc
Orange juice & Bottled water.
Please Note – We reserve the right to refuse entry to anyone we feel is d*unk on arrival or to limit their drinks if we think they have d*unk too much.
We are posting this early? because we 

 you all & it will give you chance to book hotels and guest houses now at reasonable prices. Our best advice would to try and book the Avant-garde swingers hotel for your stay in Blackpool xxx Believe it or not it can be cheaper to book a Friday & Saturday night together other than just a Friday or Saturday night alone- SO BOOK NOW TO AVOID DISSAPOINTMENT!
PRIZES & TREATS with a FEW SURPRISES on the night!
GAMES – Did someone say Fishbowl (hint)
*** YOU REALLY DO NOT WANT TO MISS THIS NIGHT *** OUR LAST ALL-INCLUSIVE EVENT HAD 246 SEXY PEOPLE ***
So, sure to be popular!! So get on the guestlist NOW!!
Add below or message the club direct xxx
Paul 

 & Dawn