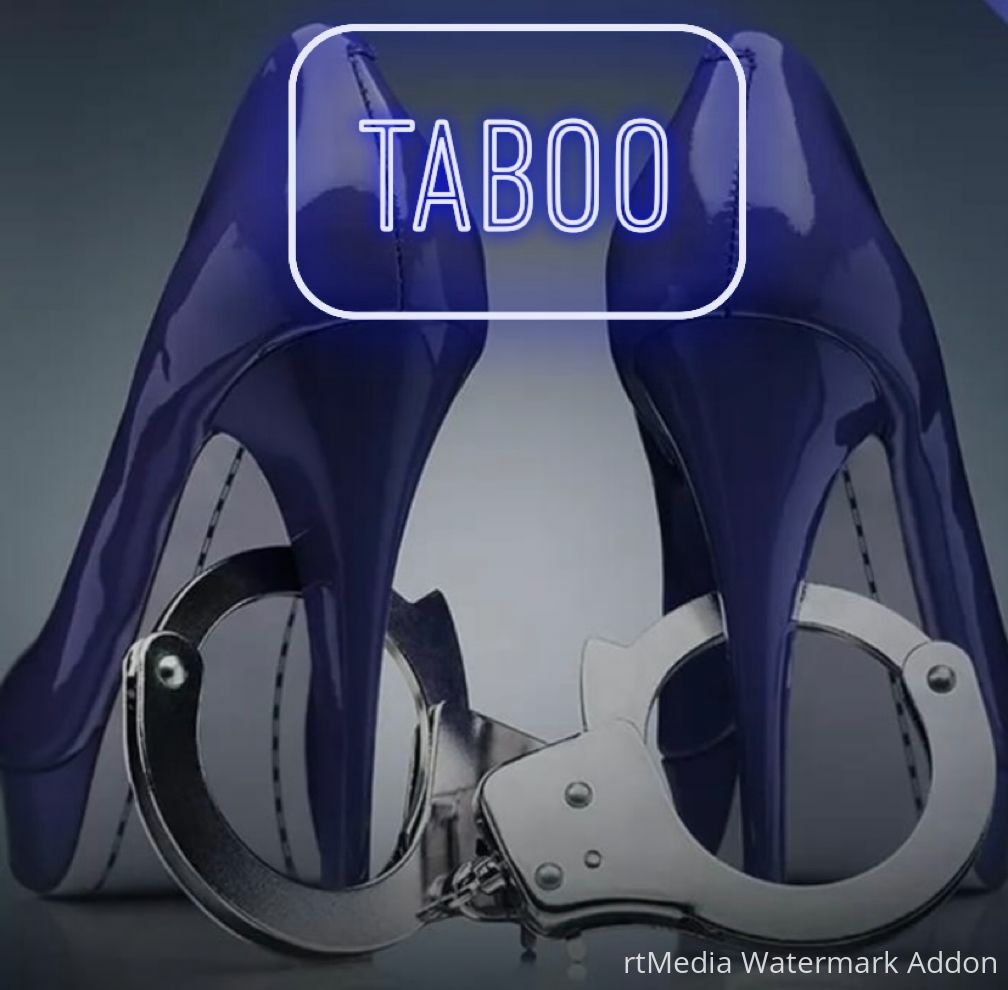 TABOO is a BDSM/kink/fetish/swingers crossover night for Couples and Singles.
Hosted by MsBlue
Date – Sat 1st July
Time – 8 pm till 3 am
**FREE BUFFET**
Dress code: Leather, Latex, PVC, fetish wear. But not essential.
TABOO has been created for experienced fetishists and players, and also for those who are new to the scene and interested to learn and see more of how their darker desires of domination and submission might translate into reality.
All of our TABOO events are explicit, open-minded, and non-judgmental. We are very LGBTQ-friendly. TABOO is for straight and bi-sexual males, females as well as TV/TG/TS or gender-fluid people, and those of any other gender identity. We welcome single males and females as well as couples and poly-groups of any configuration.
We also welcome experienced Dominatrices and Doms with a sub to join us for an evening of truly liberated freedom of consensual sexual expression.
TABOO will make any of your more extreme fantasies and kinks a reality – in a completely safe, sane, consensual, luxurious, and sexy environment.
TABOO guarantees an absolutely unforgettable night of sensual delight and sexual freedom shared with a group of like-minded, people.
We now have a NEW fantastic pool/wet area and NEW Air conditioning heating and cooling system in the entire club! A NEW outside smoking area and NEW locker room and Full on Play is allowed throughout the club except our pool/hot tub, but of course, NO still means NO.
We have a well-equipped Dungeon, Kink room,Stage, Gang Bang room, Couples room, sauna plus all the other playrooms and now with female glory holes included in the 19 playrooms.
Entry price –
Couples – £30
Single men – £30
Single Ladies – FREE
Tgils,TS,s & Trans – £10
Towels are available @ £1 each or you are welcome to bring your own.
Refundable locker Key deposit £10
This is a bring-your-own-alcohol event just purchase soft drinks and mixers at the bar.
To get on our guest list please add your names on here or private message me, MsBlue or the Club Play Profile/Website to be added.
We expect this night to be very busy like the last TABOO event so get your names down NOW!
Club play update – 
CUM TO CLUB PLAY ANY FRIDAY OR SAT NIGHT & YOU WILL GET –
*** FREE ENTRY ON SUNDAY NIGHT 2 pm-2 am ***
\\\ So if you come to this event you will be entitled to FREE entry to club play on Sunday that weekend if you want it ////
NOW & EVERY WEEKEND ONLY @ CLUB PLAY!