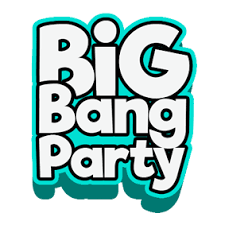 THE BIG BANG 2023


NEW YEAR'S EVE PARTY 

**** FREE BAR & BUFFET ****

 INCLUDES ALL ALCOHOLIC DRINKS 

New Year's Eve Sunday 31st December 2023
Place – Club Play
Time – 8pm – 4am – *** YES 4am ***
Hosts – Club Play – Paul 
 & Dawn 

Theme – TO PARTY HARD & BRING THE NEW YEAR IN WITH A BANG! 

Music – BIG PARTY BANGERS *** ALL TYPES FROM ALL ERAS ***
We are posting this early? because we 

 you all & it will give you chance to book hotels and guest houses now at reasonable prices – SO BOOK NOW TO AVOID DISSAPOINTMENT!
PRIZES & TREATS with a FEW SURPRISES on the night!
GAMES – Did someone say Fishbowl & naked twister (hint)
Entry prices for this special one-off event –
Couples – £55
Single Males – £55
Single Ladies – £25
Tv,s TS,s or Trans – £25
Included in the party price will be all your alcoholic drinks and soft drinks for the evening with a quality Home Cooked buffet (think wedding buffet with sweets) served to you by our resident Bar staff.
Bar Stocked With –

 New Years Eve Punch

 Prosecco, White, Red & Rose Wine

 Vodka (Branded not Cheap)

 Bacardi (Real Stuff not cheap)

 Gin (Branded not Cheap)

 Whisky (Branded not Cheap)

 Quality Lager's Usually – Budweiser, Stella, Carlsberg, etc (Lager's can change party to party)
Soft Drinks – Coke (Real Stuff), Lemonade, Tonic Water- Diet & Full sugar in all soft drinks & assorted cans like Fanta, 7up, etc
Orange juice & Bottled water.
Please Note – We reserve the right to refuse entry to anyone we feel is d*unk on arrival or to limit their drinks if we think they have d*unk too much.
**** THIS EVENT ALREADY HAS A MASSIVE GUESTLIST BEFORE ****
We suspect we are heading for a FULL house of over 260 people for this night so add your names NOW while you still can to avoid disappointment!!
To add your name/names to the guest list please leave a comment below or if you are a Club Play member please message us at our club profile on fab or from the contact form on our website or ring the club when we are open xxx
Paul 

 & Dawn