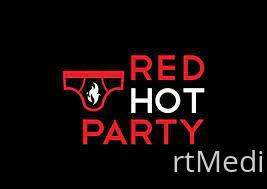 THE BIG RED & HOT STRIP & DIP 
*** VALENTINE'S NEW SWIMMING POOL ***
~~~ CLUB PLAY PARTY ~~~
Hosts Paul 

 & Dawn 

\\\ FREE BUFFET INCLUDED ///
Date – SAT 11TH FEB
Time – 8pm – 3am
Theme – Anything Red – This can be anything from a red shirt or dress to underwear or even socks. This is just for fun and not compulsory and come however you feel comfortable xxx
NEW POOL – We have just completed installing a NEW heated swimming pool in a new purpose-built area of the club along with the hot tub and we invite you to come and strip and have a dip?
No full-on play is allowed in the pool but you can kiss and canoodle with pleasure xxx
So why not come and party with us this valentines day and get red and hot in our newly installed air-conditioned heated rooms or heated pool at club play
Entry Price –
£30 a Couple
£30 a Single Male
£10 a Sigle Lady
£10 Tgirl, TS's or Trans
£1 towel charge will be in place, you are welcome to bring your own towel.
Refundable locker deposit – £10
This is a bring your alcohol own event.
Hotels – Tip – Try booking the Avant-garde swinger hotel near us but if they are booked up use our postcode FY1 4AB on hotel & guest house sites, sometimes booking a full weekend is cheaper on some sites than booking the one night in Blackpool xxx
We want to thank you all for your patience while we make these massive changes and move Club Play forward onto another level 

To add to the guest list please add a comment below or message the club directly xxx
Paul 

 & Dawn