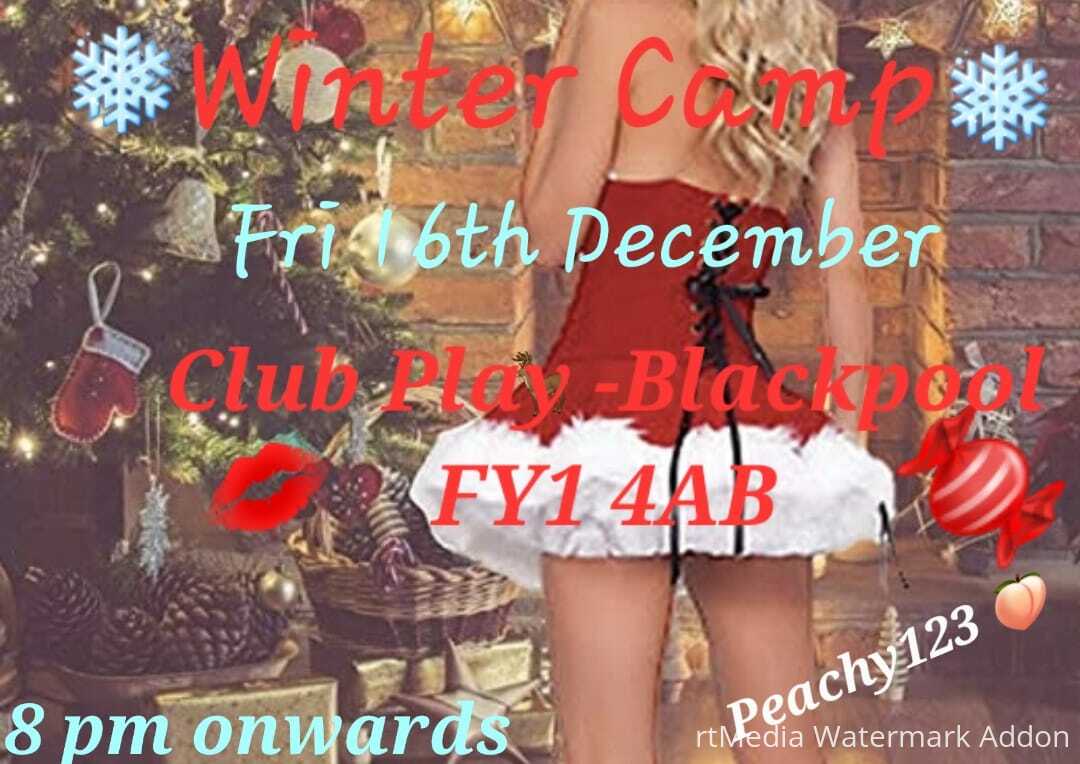 The Naughty Or Nice List?
Which will you be on?
Have you been a good girl/boy this year? 
The one night which could lead you to either is here 

Come join in the festivities at Club Play ( I promise I won't tell the elves 

 obviously they're working HARD away)
Santa will be emptying his sack soon so why not enjoy emptying a few yourselves?
With multiple playrooms to enjoy, your night could be filled with endless thrills and Pre Xmas treats.
With Winter Wonderlust the night after (Sat) what better way got get into the Xmas spirit or 2 

The theme of course is Xmas so drag out those CANDY CANE stockings, those sexy Mrs. Clause dresses and of course the elves on a night off are welcome too

You never know the MAIN man himself may make an appearance.
Who will be eating like a champion reindeer let the party commence?
Hot chocolate, marshmallow/fruit kebabs & other Xmas goodies !!!
you just have to find your own chestnuts to roast 

Prices
Couples £25
Single Guys £25
TV's/TS's/Trans £10
Single Female £10 or
£1 hire of each towel
£10 refundable locker key deposit
This is a bring-your-own-alcohol event as we sell soft drinks/ hot drinks/mixers & snacks
To add to the guest list please leave a comment below or private message the club xxx