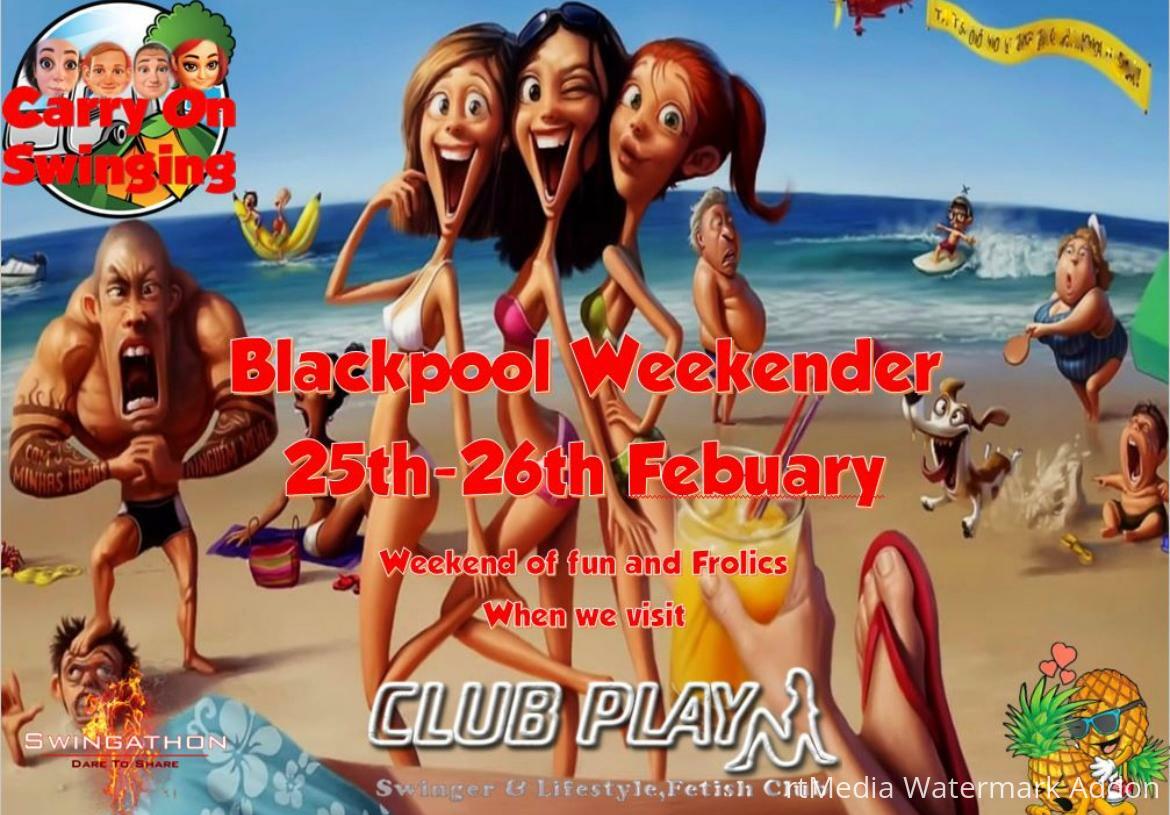 Carry On Swinging-Swingathon comes to Blackpool ⛱️
Hosting at ClubPlay – Swingathon
Join us Friday evening for a Naughty Swingathon Party – Back to the 90s 🥳 if you have been to Swingathon festival or any of our carry on swinging events you will know we can through a good party 🎉
NEON meets OLDSKOOL!
A treat on arrival 😉
Buffet available into the night 🍱🥂
Don your wavey garms🏄‍♀️ lace up your dancing shoes…🕺 and grab your glow sticks as you prepare to experience the madness of the Carry On Swinging neon 90s party! 🎉 This one is for all you motherfunkers and retro ravers!! 💽
BEST DRESSED NEON OUTFITS WIN A PRIZE ON THE NIGHT! Make sure you dress to IMPRESS neon 90's style!! 🦄
Why not take part in one of our Spicy games to keep the flow.. PRIZE winner for each one 🏆 🥇
New refurb in place – with over 19 playrooms the choice is yours!
With so many different aspects to Swinging the club provides rooms to cater for all..
A towel charge of £1 Is in place, but we welcome you to bring your own.
A £10 locker deposit is required, this can be returned of your drinks bill or returned at the end of your night. 🍸
Couples… £25
Single guy… £25
Women… £10
T-Girls … £10
**Remember no means NO! At all times**
The golden rule has to be followed at all times please.
Like to join us?? Pop your name onto the Guestlist below or message the club directly 😈